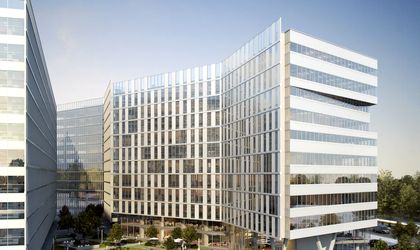 The London Stock Exchange Group (LSEG) announced yesterday that it has leased 3,000 sqm of office space for a new Business Services Centre in Bucharest in Skanska's Campus 6, located in the Central-West area of Bucharest, near the Polytechnic University. The British spent a full year until they found the offices needed in Bucharest.
The lease transaction was intermediate by real estate consultants of CBRE.
LSEG will initially employ 200 people across a range of roles in the space which can host 300 employees.
"The selection process started in the summer of 2017 and the decision to rent space in Campus 6 was taken at the end of last year, " CBRE representatives told BR.
The search started in the summer of 2017 and a selection process was organized in which several properties from various submarkets of the city were taken into account.
According to CBRE's consultants involved in this transaction, the main reasons that led LSEG to choosing Romania as the location for its new center are the growth opportunities offered by our market and the well-qualified workforce.
"We are pleased to announce the opening of our new shared services center in Romania. Romania offers LSEG a highly-skilled workforce, a strong education system and good infrastructure. CBRE has been our strategic consultant through the process and we look forward to being an employer in the country", James Nunn, head of Group Property, London Stock Exchange Group, said.
Campus 6 is the newest office complex developed by the Swedish real estate developer Skanska, in Romania. The complex has a total leasable area of 82,000 sqm, consists of four A class buildings and is located at the intersection of two main boulevards, Iuliu Maniu and Vasile Milea.
Skanska's Campus 6 office project will also bring the first rooftop running track in Romania.