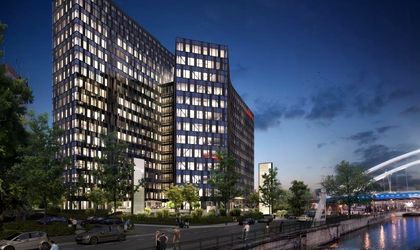 The base scenario for corporate transactions on the real estate market for 2019 is a good one, given that Romania is doing well in terms of supply – there are more properties on the market than a few years ago and demand is slowly extending to investors who are not present in Romania. Colliers International analysts estimate a value above EUR 1 billion for this year.
"The number of institutional products continues to be the main difficulty, which has influenced the growth rate of the market during the 2017-2018 period, but there are prerequisites for an acceleration in the coming period. Liquidity has every chance to exceed the EUR 1 billion threshold, reaching a post-crisis peak, and more than half a billion would come from the office segment alone," says Laurentiu Lazar, managing partner at Colliers International.
Countries in the region have been in the limelight for some years and the consultants are waiting for Romania to move faster, given that the country has had the best growth in this period and the high returns to the countries in the region offer an attractive risk profile.
However, more than in other years, there are some risks on the horizon, which could change many plans.
"On the one hand, the international context seems increasingly difficult from the point of view of the cost of risk, given the US interest rate increases and the Euribor surge (a rise in the ECB's interest rate by the end of next year was already included in futures price quotations in November); potential geopolitical or organizational tensions in the EU/euro area or a possible trade war are other risks worth pursuing. On the other hand, domestically there are enough things that investors can look at: the reversal of the anti-corruption fight, the conflict between the Romanian government and the European authorities, and possible tax skirmishes before the electoral cycle," Lazar explains.