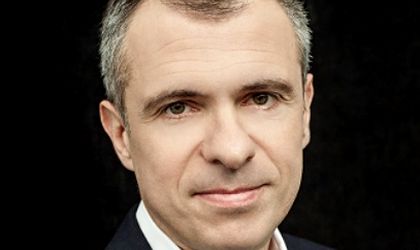 Bogdan Popescu, marketing & operations director at Microsoft, will speak during the 17th edition of Realty Forum, the leading Romanian real estate event organized by Business Review on June 19 at Sheraton Bucharest Hotel.
Popescu will join the panel "How the internal migration of Romanian specialists shapes new real estate trends."
He is responsible for the implementation of all marketing programs Microsoft is running in Romania, in close coordination with other global initiatives, as well as for all product related activities aimed to promote and explain to various industry verticals the opportunities and the benefits these products can bring to their operations. Before joining Microsoft, he worked for 15 years in Shell and 5 years in Metro Group, covering a number of roles in Operations, Supply Chain and General management of various business lines, working more than 10 years abroad. He is licensed in Aircraft engines engineering, has a degree in law and a post graduate degree in political sciences. He also graduated from Asebuss EMBA program.
During Realty Forum 2018, around 200 industry professionals will get together for a half-day forum set to spot new opportunities and trends in the industry and act as a platform for new potential partnerships and unique networking opportunities.
The forum will bring together industry professionals and consultants alike to find out their take on how the market is evolving and their forecast on the segments promising the highest profits in 2018 and beyond that.