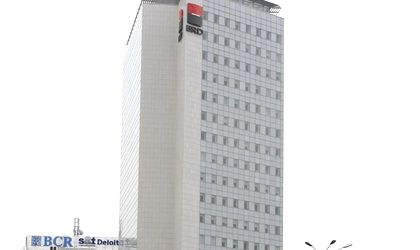 Developer BelRom Real Estate has secured EUR 10 million of financing for the first stage of its European Retail Park in Drobeta Turnu Severin, the company has announced. BRD-Groupe Societe Generale has provided the long-term debt facility to finance the construction works.
The first phase of the development includes a Carrefour hypermarket, Bricostore DIY store, Media Galaxy and Promenada Mall. The mall has tenants such as Takko, Deichmann, Leonardo, Germanos and Zvon Cafe. The scheme is due for completion in September, upon which the second phase will be initiated. NM Construct has been appointed as general contractor and The Office as architect and project manager.
"We are very happy to initiate this partnership with BRD, which will allow us to open the Severin project in Q3 2010 with a very strong tenant mix. Although 2009 was a difficult year, we remain confident and believe strongly in the mid- and long-term potential of Romania. BelRom intends to further reinforce its operational schemes and is currently preparing two new developments, for which anchor tenants have been secured," said Piet Van Waes, BelRom representative.
Patrice Lespagnol, executive director of Carrefour Romania, added: "Carrefour and BRD have grown together in a long-term partnership as we started our collaboration with the first Carrefour stores."
BelRom has delivered five retail parks in the last four years, of which three were finished in 2008. It has three other projects under development. BRD-Groupe Societe Generale is the second largest bank in Romania in terms of total assets and has the second biggest market capitalization on the Bucharest Stock Exchange.
The bank has 2.5 million customers and operates a network of 930 branches.