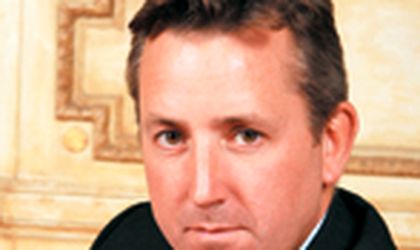 The company is currently still working on the concept of the new retail phase, and hopes to start work by the end of this year, which should put the end of construction works towards the end of 2009 or the beginning of 2010, according to Lloyd.
The entertainment area will host cinema operators, and should require EUR 30 million from the developer, with an additional EUR 10 to 15 million from the cinema operators. The high-end retail part, which will host luxury retailers, should absorb another EUR 35 to 40 million in investment, according to Lloyd.
The next phase of retail, a total of 65,000 sqm, will be connected to the existing Baneasa Shopping City mall, which needed EUR 150 million in investment. The new wing will also host a department store.
The Baneasa investors are also looking at opportunities for smaller retail projects across the country and have secured a couple of sites for the purpose, said Lloyd. "We are looking at opportunities for larger scale projects, but, as in Baneasa project's case, we are looking to start out with smaller projects," he told BR.
The developer is currently looking to extend a loan for the next phase of Baneasa retail, after having recently extended a EUR 16.5 million loan. "We've been working with banks, have borrowed and paid back loans. Banks are currently cautious about taking on new customers, but they continue doing business and focus on existing clients," said Lloyd.
Baneasa Shopping City, which features 221 stores and a food court on three levels, brings over 45 new brands on the Romanian market. The mall, with 85,000 sqm of leasable area, is at the moment the biggest in South-East Europe according to its developers. By way of comparison, Plaza Romania features 41,000 sqm of leasable area, and Bucuresti Mall some 37,000 sqm of GLA.
The new mall will feature the first Peek & Cloppenburg store in Romania, on some 4,000 sqm distributed over two floors. Retailer Solmar has brought Promod, Castro, Jennyfer, Mango, Parfois, Max Mara and Oasis, while Inditex is present with Zara, Massimo Dutti, Bershka, Stradivarius, Zara Home, and Oysho. Azadea group has also leased space for its Piazza Italia, Oviesse, Salsa Jeans, Xanaka, Colors & Beauty brands.
The food court will host the first Burger King and Nordsee units in Romania. Coffee Republic and Coffee Heaven will also open their first units in Romania. Starbucks has also opened a new unit in Baneasa Shopping City.
Corina Saceanu