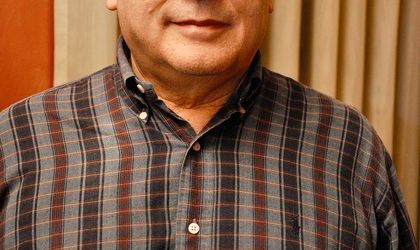 Alexander Hergan has left the helm of developer Avrig 35. The former CEO is replaced by Haydn Wright, appointed upon recommendation of the Taverners Group, one of Avrig 35's institutional shareholders. Along with Hergan, a senior management team implemented in response to the global financial crisis and tough economic conditions in Romania is also parting company with the developer.
Wright, 47, has 25 plus years of international real estate, finance and restructuring experience in a variety of emerging markets. "I have the utmost respect for the accomplishments of Mr. Hergan and Avrig 35. It is an honor to take over as CEO and I look forward to the challenge of continuing with the success of the company," said Wright who now has the responsibility of implementing Avrig 35's project pipeline. The executive vice-president roles will be filled by Matthew Proskine, the current commercial sales and marketing director, and Ian Beatty, who has represented Avrig shareholders for the past four years.
The new team's immediate focus will be the completion of the Avrig 7 Business Center (a 30,000-sqm office project) in Piata Obor, the World Class Gym in the Iris Shopping Center Titan and the development of the 100,000-sqm Pallady Shopping Center anchored by Auchan and Decathlon.
Avrig 35 was founded in 1999 by four American investors. The company draws upon the significant real estate experience of its owners to tackle projects in different areas of the Romanian market ranging from the development of a diverse portfolio of Class A office space to retail, residential and industrial properties.
Avrig 35 is the developer of the 40,000-sqm Charles de Gaulle Plaza. In the coming months the firm will begin construction of Pallady Shopping Center, a 100,000-sqm mall anchored by Auchan and Decathlon. It has begun construction of a 30,000-sqm, two-building office complex, located in a transportation hub of Bucharest, near Piata Obor, called Avrig 7 Business Center. Avrig 35 has completed two standalone box units in the Iris Shopping Center Titan including Kiabi and Norauto and is beginning construction of World Class and Go Sport with the opening scheduled for January 2011.