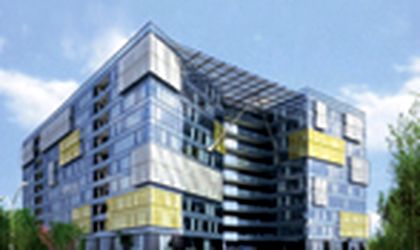 After completing two malls, an office building and with a residential project underway, Anchor has planned a second office building for Bucharest. Called Anchor Plaza Metropol, it will require a EUR 50 million investment, and will be located in the western part of Bucharest, close to Anchor Group's Plaza mall.
The EUR 390 million investment budget includes the two up and running malls in Bucharest, a commercial center in Chisinau, three office buildings in Bucharest and the InCity Residences project.
Anchor will further invest EUR 390 million in three residential projects in Bucharest, which will be launched next year.
The recently launched office building Anchor Plaza Metropol will feature 33,600 sqm of leasable area and will be completed by the end of 2009.
The developer owns two million sqm of land in Bucharest. It entered the Romanian market in 1997 and opened the first mall-like shopping center in Bucharest, called Bucuresti Mall. Anchor group also owns Plaza Romania mall, Anchor Plaza office building and is currently working on InCity residential project.
Corina Saceanu