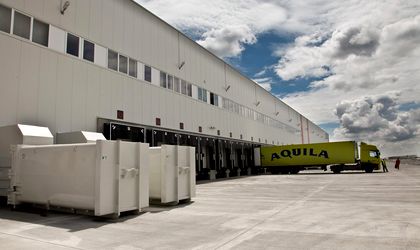 Alinso Group has announced that it is allotting 15,000 sqm to start a new building for SMEs in Ploiesti West Park. The value of the investment in this project will start at EUR 6 million and vary according to the facilities and additional improvements requested by contractors.
The construction works are estimated to start by the end of this summer and finish by the end of the year. The project was conceived with small and medium sized companies in need of production spaces in mind.
The first building in Ploiesti West Park, a 30,000-sqm construction rented to Unilever, has already opened. Ploiesti West Park was designed as a business park close to the city. It is being developed in several stages. The first one ended with the opening of the first structure, the second one started with works on a second 20,000-sqm building dedicated to logistic activities, while the third phase of the project is represented by the construction for SMEs.
The surface of the park, which required a total EUR 750 million investment, is 220 hectares.
Alinso Group is developing Ploiesti West Park in a joint venture with Petrica Usurelu, the founder of Piritex Group.