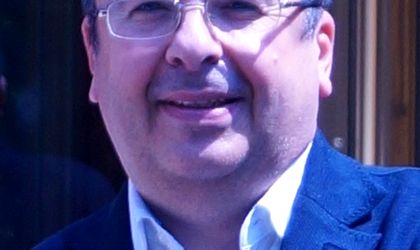 Alexandru Talmazan, managing partner at Wrightson Group, will speak during the 17th edition of Realty Forum, the leading Romanian real estate event organized by Business Review on June 19 at Sheraton Bucharest Hotel.
He will join the panel that will debate "How the internal migration of Romanian specialists shapes new real estate trends".
Holding a University degree in Economics and an MBA diploma with Major in Marketing from the Ecole Internationale des Affaires, Marseille, France, Talmazan has left the Foreign Office position he was holding in the British Embassy to Bucharest in order to join the early efforts of establishing a fully operational Wrightson Office in Bucharest at the beginning of 1998. Since then, he has worked with no disruption as the head of the Romanian office, being responsible for all the major projects and clients the company has had since.
During Realty Forum 2018, around 200 industry professionals will get together for a half-day forum set to spot new opportunities and trends in the industry and act as a platform for new potential partnerships and unique networking opportunities.
The forum will bring together industry professionals and consultants alike to find out their take on how the market is evolving and their forecast on the segments promising the highest profits in 2018 and beyond that.