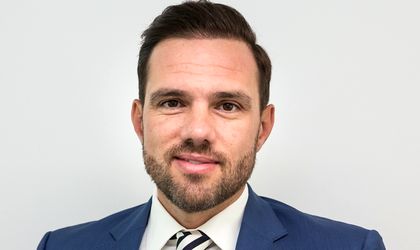 The Akcent Development Group, active on the residential and office segments of the real estate market in Bucharest, recorded a turnover of 48 million euros in 2020, an increase from the previous year, amid the completion and sale of a significant number of apartments in the Cloud 9 residential complex.
Apart from the revenues obtained from the sale of the Cloud 9 project, the operational rents of the Eminescu Offices and Mendeleev Office 5 office buildings located in the Bucharest city center have also been added to the total. The two buildings were completed between 2019 and 2020 and are currently managed by the Cushman & Wakefield Echinox Asset Services team. The next major residential project of the Akcent Development Group will be developed in the Bucureștii Noi area of ​​the Capital City and will include approximately 900 apartments.
Laurențiu Afrasine, CEO Akcent Development: "The results obtained in 2020, in a very difficult context, are extremely encouraging, and thus we are looking to the future with optimism. This year will be quite atypical, considering that we expect an income increase from the leasing of office spaces and a higher occupancy rate, while also expecting a decrease in the income generated by the residential segment, given that more than 70% of the Cloud 9 apartments have already been sold. In this context, we aim to start a new large-scale residential project before the end of the year, which will bring the group's turnover back on an upward trend."
Akcent Development is one of the most dinamic residential developers in Bucharest, with 20 years of experience on the Capital City's real estate market and approximately 7,500 apartments in its portfolio, out of which over 3,000 apartments were finalised in the the Cloud 9, 21 Residentce or 20 Residence projects. In the office segment, the company focused on boutique projects such as Mendeleev Office 5, Eminescu Offices, Rosetti Tower and Oscar One, located in the central area of ​​the city, which have easy access to public transport and a wide range of facilities nearby.