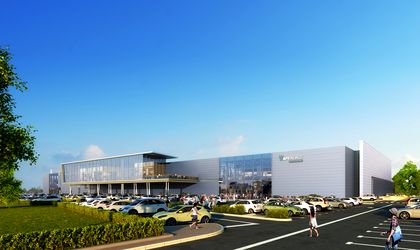 Real estate development company Afi Europe Romania will begin works on a 28,000 sqm shopping mall in Ploiesti which should be finalized in the second half of 2013. The company – which also owns the Afi Palace Cotroceni shopping mall in Bucharest – announced it has managed to lease almost 70 percent of the future Afi Palace Ploiesti shopping mall. Future tenants include Cora, Flanco, H&M, Reserved, New Look, Arsis Vodafone, Sensiblu, Samsonite, Maxbet, Musette, Splendor, McDonalds and Pizza Dominium.
Afi Palace Ploiesti will cover 28,000 sqm of leasable area on two floors. The shopping mall is the first project begun by the company this year, after last year it started the first business office building of the AFI Business Park Cotroceni. The project will comprise five class A office buildings with the first set to be delivered this August.
Another shopping mall – Ploiesti Shopping City – is currently being developed in Ploiesti by New Europe Property Investments (NEPI) and Carrefour Property. The project will be located close to the National Road 1 (DN1) which connects Bucharest to the Prahova Valley, by extending the existing Carrefour hypermarket in Ploiesti. It will have a gross leasable area of 55,000 sqm and should be finalized this November.
Simona Bazavan