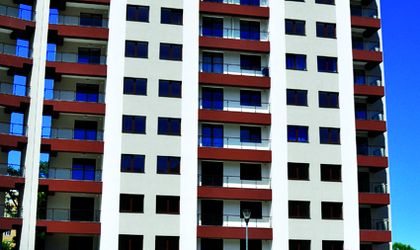 Adama has announced that it has delivered the first stage of the Evocasa Viva residential project in Brasov, following an investment of approximately EUR 14 million. Evocasa Viva includes two ten-storey apartment buildings located near the Noua Lake in Brasov and only a few minutes away from the city's downtown area, says Adama.
The two blocks feature studios, two-room and three-room flats. Some 50 percent of the total 148 apartments have been already sold says Asher Lax, VP marketing & sales at Adama. The company also offers the option to acquire the apartments in monthly installments.
Lax told BR on a previous occasion that the company plans to start building two more blocks on the grounds of the already existing Evocasa Optima and Edenia Titan in Bucharest. Construction will start this summer and will probably be finished in the spring of 2013. Adama has sold roughly 1,000 flats countrywide. In Bucharest sales amount to 700 apartments and there are 150 left.
Adama is present in five Romanian cities and has so far built over 1,500 apartments.
Simona Bazavan