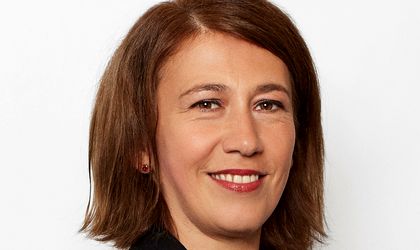 A&D Pharma, a subsidiary of Dr.Max Group, which owns the pharmacy chain with the same name, has leased a warehouse of 9,000 square meters in the CTPark Sibiu project located in the western part of the city, a transaction brokered by the Cushman & Wakefield Echinox real estate consulting company.
This will be the second-largest distribution hub for A&D Pharma, after the one in Bucharest, which currently has an area of ​​over 27,000 square meters. By positioning in the proximity of the Ring Road and of the Sibiu – Arad Highway, the new warehouse will facilitate the supply chain process both for the pharmacies located in the Central and Western parts of the country and also for the distribution of online orders, a business line which is currently in full development in the Dr. Max group.
Cushman & Wakefield Echinox (CWE) provided support for A&D Pharma in analyzing the available options and choosing the solution that meets the requirements in terms of layout, customization options according to the client specifications, and negotiating the commercial terms of the transaction.
Rodica Târcavu, Partner, Industrial Agency Cushman & Wakefield Echinox: "The leased warehouse will have a fully controlled temperature for the rigorous storage of various types of medical supplies, according to the regulations in force. The high-quality standards of the construction that contribute to the efficiency of the utilities consumption, as well as the CTP's flexibility and availability to implement the thorough requirements of the tenant, contributed to the creation of a successful collaboration between the two companies. We are honored to contribute to the reinforcement of this partnership between two market leaders."
Sorin David, National Logistics Director, A&D Pharma: "The patients' health is a priority for us, and the legislative norms must be strictly fulfilled in the pharma industry and this is the reason why the real estate agency played a key role in this process. The Cushman & Wakefield Echinox Industrial Agency proved to be a professional team, which understood our particular requirements and offered us the storage solution that meets the best practice standards in distribution. This new warehouse will successfully facilitate the pharmaceutical supply process in the region and it represents an important step towards consolidating our business. "
Ana Dumitrache, Country Head CTP: "We are a company that prioritizes the needs of its clients and we always offer customized solutions, adapted to the specifics of each partner's business. We are glad that A&D Pharma has trusted us and has chosen to collaborate with CTP Romania for the development of its operations in the Western part of the country and also for the distribution of its online orders."