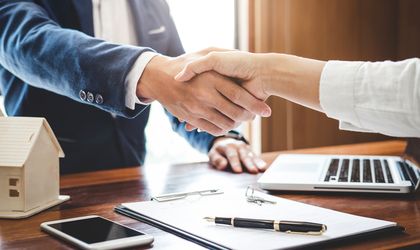 Whether you're buying or selling a house, hiring a real estate agent would be one of the best solutions for you if you want to get through this process as smoothly as possible. However, working with a real estate agent comes with a fee, so you need to ensure that you get the best services possible for the money you pay.
Searching for a reliable real estate agent involves careful planning and research, which might also become time-consuming. For this reason, you need to come up with a list of questions to ask a potential agent to find out if they can meet your needs. Below, you will find several things you can ask to narrow down your search.
These include but are not limited to asking about their experience, neighborhoods they primarily work in, how long the entire house buying or selling process takes for them, if they have a recommended vendors list, or how often you can expect updates from them. Continue reading and find out more things to pay attention to when seeking a real estate agent.
What Kind of Experience Do You Have?
Checking the experience of a real estate agent is crucial since it will give you an idea of how successful they are in their profession. You need to ask about the number of years they have been working as a real estate agent, whether they specialize in a specific field, and if they have any certifications or degrees.
You also need to ask them about their experience in cases similar to yours. Since a real estate transaction is so significant for your finances, it's better not to hire an agent who is completely out of their depth.
Do You Have a Recommended Vendors List?
In order to make sure that you get the best services possible, you need to ask your potential real estate agent if they have a recommended vendor list. This will help you find reliable professionals who can handle your property without any problems.
The vendor list can include names of people who can help you with the repairs or maintenance after closing the deal, from garage repair services to plumbers to roofing inspectors. For instance, you're moving from Texas to Arizona, receiving a list of reliable contractors in a new location can come in handy.
What Kind of Neighborhoods Do You Work In?
The neighborhood you want to live in can be one of the most important factors when deciding whether you want to buy a house there or not. Your potential real estate agent must be familiar with the area where you want to buy a home, so they can provide you with the necessary knowledge, be it proximity to public transportation or supermarkets.
It would be better if they could also provide you with references from clients who bought homes in that specific neighborhood. If the real estate agent doesn't know much about the area you want to move in, you might consider hiring someone else. It shows that they don't know the property well enough, and your decision about the purchase won't be fully informed.
How Long Does the Process Take?
The overall time needed to finalize the process of buying or selling a house can vary depending on different factors, but that's why you're hiring an agent in the first place – to speed everything along. Of course, making a real-estate-related decision is not easy, and everybody needs time before they find what they're looking for.
Still, an experienced agent will have the appropriate knowledge to offer your properties that fit your needs and preferences. What is more, with their negotiation skills, they should be able to win over the buyers or sellers, closing the deal faster.
That's why you need to find out how long an agent expects the whole process to take and if there are any specific properties that can require more time than usual. This will help you avoid disappointment in case something unexpected happens and also help you plan accordingly.
Do You Have a Recommendations List?
It wouldn't hurt to ask your potential real estate agent for recommendations from their previous clients. You can do this by asking if they can offer you any names of previous clients whose houses were bought or sold recently.
By talking with their previous clients, you can find out more about the agent and how satisfied their customers are with the services they provided. If you don't feel like talking directly with their previous customers, simply ask what their overall rating is based on all of their transactions.
Can You Expect Updates Regularly?
When working with a real estate agent, one of the best ways to get updated is through regular emails, text messages, or meeting with them in person. It would be great if your real estate agent had an online platform where both of you could share notes through emails and text messages instead of meeting face-to-face every time.
However, this won't work if you are dealing with a busy agent who doesn't have enough time for this kind of communication method. It's best to discuss how often you will be receiving updates from them prior to starting the transaction process.
What Is Your Commission Rate?
Since real estate agents earn a commission from the money involved during real estate transactions, it's only natural that you need to know what percentage of your money will go to them.
If you're a buyer, you generally don't have to worry about commissions as it's the seller who has to pay. Usually, the rates range between 4% and 6% across the country. Of course, you might negotiate but don't work with someone only because they will cut down the percentage – your priority is to choose someone who will find the best deal for you.
Final Thoughts
Working with a real estate agent can help you save a lot of time and money. However, although this option is convenient, you need to ensure that you choose the best real estate agent for your needs to get the most out of the money you pay.
Hiring an inexperienced agent can make the process more complicated than you expected, and hiring an unreliable agent can cost you thousands of dollars in the long run. So, before making a decision, make sure that you ask them the right questions to find out if the real estate agent you want to hire is dependable or not. Hopefully, the information provided above can help you find the right real estate agent for your needs.