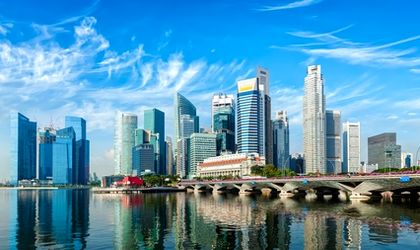 As a foreigner, owning a private property in Singapore can be a great investment opportunity.
However, navigating the complex buying process can be daunting. 
Before making any investment decisions, it's crucial to understand the steps involved in purchasing private property as a foreigner in Singapore. In this article, we will guide you through 7 essential steps to owning private property in Singapore. Whether you're a first-time buyer or a seasoned investor, these steps will help you make informed decisions and easily navigate the property market.
7 Steps to Own Private Property as a Foreigner in Singapore
Step 1: Familiarize Yourself with Singapore's Property Market
Before investing in Singapore property, it's essential to understand the dynamic property market, which is influenced by economic conditions, government policies, and market trends. As a foreigner, it's crucial to research and become familiar with the types of properties available for purchase and the legal requirements for foreign property ownership. Some properties may be restricted to Singapore citizens or permanent residents, and there may be limitations on the number of properties a foreigner can own. Seeking expert advice can help you make informed investment decisions.
Step 2: Establish Your Budget and Explore Financing Options
Before investing in Singapore property, it's essential to set a budget and consider financing options. Determine the amount you can invest and consider additional costs, such as taxes, legal fees, and maintenance expenses. As a foreigner, you have multiple financing options, such as bank or personal loans. It's advisable to research various financing options and then compare interest rates, loan terms, and eligibility requirements. 
Consulting a financial advisor can also help you make informed financing decisions. By establishing your budget and exploring financing options, you can narrow down your property search and make a more informed investment decision.
Step 3: Seek the Assistance of a Real Estate Agent
Engaging an experienced and trustworthy real estate agent is crucial in your property investment journey. A reputable agent can provide valuable insights into the Singapore property market, assist you in narrowing down your search based on your requirements and budget, and guide you through the buying process. 
As a foreigner, working with an agent familiar with foreign ownership regulations is essential and can help you navigate legal and administrative procedures. Look for licensed agents by the Council for Estate Agencies (CEA) with a successful track record. By working with a reliable agent, you can access a wide range of properties, making your property investment experience more efficient and effective.
Note: If you're interested in investing in a good property in Singapore, here's a great opportunity to register your interest for an early bird preview of Pine Tree Hill Showflat. It is a variety of luxurious, spacious, and well-designed 1 to 5-bedroom apartments and penthouses. Ideal for families and individuals.
Step 4: Attend Property Viewings
After setting your budget and engaging a real estate agent, it's time to attend property viewings. Visiting properties in person can provide you with a better understanding of their condition, location, and amenities, enabling you to make an informed decision. During property viewings, carefully inspect the property and take note of any issues, potential repairs, or renovations required. Request all necessary property information from your agent, such as its tenure, maintenance fees, and restrictions. It's recommended to view multiple properties and then compare them based on your needs and budget. By attending property viewings, you'll understand what you're looking for and make a better investment decision.
Step 5: Make an Offer
After identifying a property that meets your requirements and budget, it's time to submit an offer. Collaborate with your real estate agent to evaluate the property's fair market value and propose a competitive offer. 
Be prepared to negotiate with the seller to reach a mutually acceptable price. Keep in mind that some properties, such as those situated in the Pine Tree Hill locality, may have additional ownership limitations. Ensure that you're knowledgeable about all ownership rules and regulations before submitting an offer. 
Once you and the seller have reached a consensus on the price, sign the Offer to Purchase and pay the option fee. The option fee reserves the property for a specified time, providing you with ample time to finish the necessary documentation and financing. By submitting an offer, you're one step closer to acquiring your private property in Singapore.
Step 6: Seek Approval from Authorities
Foreigners who wish to own a private property in Singapore must seek approval from the relevant authorities. The approval process may take a few weeks to several months, depending on various factors such as the location, type of property, and nationality. For example, foreigners are required to obtain approval from the Singapore Land Authority (SLA) before purchasing restricted residential properties, including those in the Pine Tree Hill area. To apply, you need to submit an application form, supporting documents and pay a processing fee to the SLA. Furthermore, if you're financing your purchase with a bank loan, you'll need to obtain approval from the Monetary Authority of Singapore (MAS). MAS oversees the lending practices of banks in Singapore, ensuring they follow sound lending practices. By securing the necessary approvals, you'll ensure that you're legally authorized to own private property in Singapore.
Step 7: Finalize the Purchase
Once you've received all necessary approvals, it's time to finalize the purchase of your private property. Thoroughly review the sale and purchase agreement with your real estate agent and lawyer. Pay the remaining balance of the purchase price, and make sure to take care of the stamp duty based on the property's purchase price and your citizenship status. It's also important to sign the deed of assignment and transfer, which legally transfers property ownership to you.
Before closing the deal, consider visiting the property to ensure it meets your expectations. Take note of the layout, design, and furnishings, as these will be important factors in determining your satisfaction with the property. Once you've completed the purchase, be sure to register the property with the relevant authorities and purchase an insurance policy to protect your investment. By following these steps, you'll be well on your way to owning your very own private property in Singapore.
Conclusion
Owning private property in Singapore as a foreigner may seem like a daunting task, but by following these seven steps, you can simplify the process and make your dream a reality. It's essential to understand the property market, determine your budget and financing options, engage a reliable real estate agent, conduct property viewings, make an offer, obtain relevant approvals, and finalize the purchase.