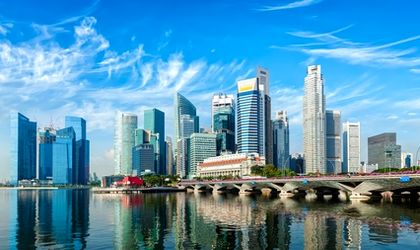 Are you on the hunt for a profitable investment opportunity in 2023? 
You've found the perfect one. Singapore condos.
In the city-state of Singapore today, condos are gaining popularity as the most lucrative real estate investment option. By investing in Singapore condos, you can reap the benefits of affordable prices, high rental yields, prime locations, and attractive amenities. 
In this article, we'll delve into seven compelling reasons why investing in Singapore condos is a wise choice. Whether you're a seasoned property investor or a beginner, join us as we explore why a Singapore condo could be the perfect investment opportunity for you. 
7 Reason to Invest in Singapore Condos Right Now
1. High-quality amenities and facilities
One of the key selling points of Singapore condos is the high-quality amenities that they offer. Take this Grand Dunman condo for example. It comes equipped with top-of-the-line facilities like swimming pools, gyms, tennis courts, pavilions, steam rooms, garden courtyards, and 24-hour security.
What has this got to do with you as an investor, you wonder? Well, factors like these make properties attractive to tenants and buyers alike.
These amenities not only make condos more comfortable and convenient to live in, but they also add value to the property. Condos with high-quality amenities and facilities are often in high demand, which can help drive up their resale value and rental yields.
2. Rising demand for condos in Singapore
Investing in a Singapore condo presents a compelling opportunity due to the rising demand for this property type. A recent report by PropertyGuru highlighted that condos account for 63% of all private residential transactions in Singapore during the first half of 2021. This increasing demand can be attributed to young professionals and families seeking convenient and comfortable living spaces in the city.
With this surging demand comes a wonderful opportunity to rent out your condo property and earn yearly returns or resell purchased condos at a much higher price point.
3. Strong rental market
Another reason Singapore condos are a smart investment is the strong rental market in the city-state. With a growing population and an increasing number of expats, there is a high demand for rental properties in Singapore, particularly in popular areas like the Central Business District (CBD), Dunman Road, and Orchard Road.
Condos are an attractive rental option for many tenants, as they offer a range of amenities and facilities that are often unavailable in other types of properties. As a result, rental yields for condos in Singapore are among the highest in the world, with some properties offering yields of up to 5% or more.
A condo investment for rental purposes can be an excellent strategy for long-term wealth accumulation and passive income generation. By renting out your condo to tenants, you can earn a steady stream of rental income to help cover your mortgage payments and other expenses.
4.  Appreciation potential
In addition to strong rental yields, Singapore condos offer significant potential for capital appreciation. Over the years, property prices in Singapore have steadily increased, driven by population growth, economic growth, and limited land supply.
As a result, many investors have made substantial profits by buying condos at a lower price point and holding onto them for several years before selling them at a higher price. With the continued demand for condos in Singapore, property prices will likely continue to rise in the coming years, providing investors with even more potential for capital appreciation.
5. Affordability and flexibility
Despite their many benefits, Singapore condos are also relatively affordable compared to other types of properties in the city-state. While prices have risen in recent years, many affordable options are still available for investors looking to get into the market.
Condos also offer a high degree of flexibility, as they can be purchased for various purposes. Whether you're keen on purchasing a condominium for rental purposes or as a main living place, numerous choices are accessible to suit your necessities and financial plan.
6. Stable political and economic environment
Singapore is known for its stable political and economic environment, which has made it a popular destination for investors from around the world. The city-state has a strong and stable government, a low crime rate, and a thriving economy, all of which contribute to a favorable investment climate.
Investing in a Singapore condo can offer peace of mind, knowing that your investment is backed by a stable and reliable government and economy. This can help to mitigate the risks associated with investing in property, particularly in uncertain economic times.
7. Favorable tax policies
Singapore's tax policies also make it an attractive location for property investors. The city-state's favorable tax system does not impose capital gains tax on real estate investments. This means that investors can earn significant profits without paying much of their gains in taxes.
Property investors in Singapore can also enjoy tax deductions on mortgage interest, property taxes, and other expenses related to their investment property. These favorable tax policies make Singapore an ideal location for property investors looking to maximize their returns and minimize their tax liabilities.
Conclusion
Singapore condos offer attractive investment opportunities with the potential for significant returns. With a stable political and economic environment, high rental yields, and affordable prices, Singapore condos are an excellent way to accumulate long-term wealth and generate passive income. 
So why wait? Start exploring your options today starting with Grand Dunman condo.
FAQs
Can foreigners invest in Singapore condos? Yes, foreigners are allowed to invest in Singapore condos, but they must adhere to certain regulations, such as obtaining approval from the Singapore Land Authority and adhering to ownership restrictions.
What are the costs associated with investing in a Singapore condo? In addition to the purchase price, investors should be prepared to pay additional costs such as stamp duty, legal fees, and agent fees, which can add up to several thousand dollars.
Are Singapore condos subject to maintenance fees? Yes, all condos in Singapore are subject to monthly maintenance fees, which cover the costs of common facilities and services such as security, landscaping, and cleaning.
What is the typical rental yield for a Singapore condo? Rental yields for Singapore condos can vary but are generally among the highest in the world, with some properties offering yields of up to 5% or more.
Can I live in my Singapore condo while renting it out to tenants? Yes, you can live in your Singapore condo while renting it out to tenants, as long as you adhere to certain regulations, such as obtaining approval from the management corporation and complying with occupancy restrictions.