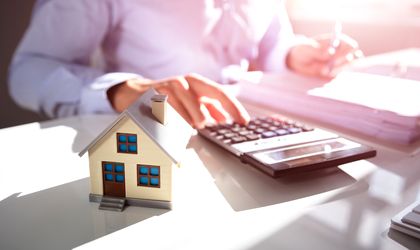 Whether you are purchasing a property to live in, let out, or 'flip' for profit, the same essential considerations should be prioritised.
In particular, each of the following should be factored into the decision you make, when planning to purchase a residential property for any purpose:
Budget
Budgeting for a property purchase means factoring in the costs that go beyond the home's listed price; Interest and associated borrowing costs, legal fees, surveys, repairs, renovations, the development finance you may need for the renovations and so on – all with the potential to have a major impact on affordability. Pushing things too close to your budget limitations is advisable, as unexpected costs that occur along the way could quickly propel you into the red.
Location
To a degree, what represents the ideal location for a property is subjective. Even so, there are some location considerations that will always have a major impact on property values. Examples of which include proximity to shops and amenities, the quality of the schools in the area, the local crime rate, how reliable and regular the public transport links are, the general upkeep of the locality, access to entertainment and other amenities, and so on.
Travel Links
Travel links are particularly important, irrespective of whether or not you plan to work from home. Considering transport links when buying property means thinking beyond public transport and considering how accessible the property and neighbourhood are from the rest of the country. How easy is it to access motorways?  What kinds of links are available from the nearest train stations and airports? According to a recent study conducted by The Guardian, proximity to transport links in some parts of the country can add more than 10% to the value of a home.
Smaller Details
The 'smaller details' when evaluating the quality and potential of a property are a pretty big deal. Examples of these include plumbing systems, electrical installations, any presence of dampness, mould, or mildew, whether there's a good 4G/5G phone signal, how fast the broadband is in the area and so on. These are the kinds of details that can be easy to overlook when enthusiasm takes over, which is often the case when viewing what seems to be the perfect property at an unbeatable price.
Mortgage Eligibility
If your goal is to pick up a low-cost property in less-than-perfect condition as a 'fixer upper', you will need to carefully consider the available funding options.  Contrary to popular belief, the vast majority of mainstream mortgage providers are not willing to lend against homes in a poor state of repair. For example, where a property lacks a functional bathroom or kitchen, comprises non-standard building materials (such as a thatched roof) or has any potential structural or safety issues whatsoever, it will most likely be classified 'unmortgageable'. At this point, you will need to consider the alternative funding options available, such as bridging loans.
Potential
The potential a property has rarely (if ever) concerns the property itself in a vacuum. More often than not, it's the potential the surrounding area has as a whole that matters most. New transport links, planned infrastructure improvements, major investments in leisure and entertainment facilities, new schools and hospitals being built, predictions of major property price increases over the coming years – all indications of a home with superior potential.
Competition
Desirable homes listed for affordable prices do not stay available for long. Competition among prospective buyers for most houses listed in the UK right now is ferocious. You have to be at the front of the queue to beat competing bidders to the punch and perhaps consider the alternatives to a conventional mortgage to accelerate the purchase process. The risk of being 'gazumped' by a competing bidder has never been higher and remains a risk until the moment contracts are signed and become legally binding.
For more tips on purchasing property or to discuss what finance you could use to buy a house in more detail, call today for an obligation-free consultation with a member of our team at UK Bridging Loans.