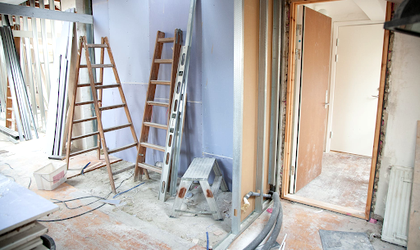 Extending your house may be one of the most significant renovation decisions you will make for your home. Not only will it bring about major changes to your home's appearance, but it can affect the real estate value of your home too. The cost of extending your house can cost quite a lot, so careful planning and preparation are also involved. When your home extension project is properly planned and executed, you will reap the many benefits of an extended house.
Here, we will provide six of the many compelling reasons why you should extend your house and why it is a wise investment.
1. Your Household Needs are Changing
The longer you live in your house, the more changes your lifestyle undergoes, and that includes needing more rooms or spaces inside the house. Often, you think that a home extension project involves big changes. Many household owners prefer a needs-based approach to extending homes. For example, if their homes need a bigger kitchen, they can have a kitchen area extended. Bungalow-type houses can opt for single-storey extensions. The quotes for the cost for a single-storey extension or a kitchen can vary depending on the design of the extension, the materials to be used, and the location of your residence. Local building regulations and permits can also add to the costs. Nevertheless, choose the biggest space your budget can afford as it is the top reason why you decided to extend your house. You will also be glad you did it because doing so adds value to your home.
2. The Number of Your Home's Occupants in Increasing
Most homeowners are couples who have plans of starting a family. As a homeowner with a growing family, you may fail to anticipate the number of occupants your house currently has as years pass by. Thus, you need to extend your home's living spaces while your children are still growing up and living with you. Children need to have their rooms and a larger space to move around to help shape their growing-up years.
3. You Are Planning to Start a Home Office
With work and business trends taking on a home office approach, you might one day consider working or starting a business in your home office. It may be a major career move, but if you are willing to pursue either of these options, you need to get your home office space ready. As mentioned earlier, this move needs careful planning and sufficient funds for you to undertake. Nevertheless, you will gain flexibility and control over your work or business once your home office has been created.
4. You Are Planning to Build a Home Gym
Investing in your health and fitness is essential, and it can prove costly if you regularly go to commercial gyms. Starting a home gym is a practical solution where you can save money in the long run. The cost of starting a gym at home can be minimal or slightly expensive, depending on finding other rooms you can convert as a home gym or spending money as a one-time budget for extending your home and setting up a gym in your extension. Either way, you are giving yourself a place to exercise regularly to be in tandem with your healthy eating habits and become a healthy individual.
5. You Are Receiving Guests More Frequently
The longer your tenure as a homeowner in your community, the more the people who will visit your home. You may have more visits from your family, coworkers, friends, or neighbors over the years. Thus, you need to have these scenarios covered by having your house extended and making your home more accommodating. Aside from providing your guests with a more spacious receiving area, you are also preparing extra rooms for them to sleep and stay in if they plan to stay long in your home for a while.
6. Extending Your House is a Worthwhile Investment
Extending your house gives a boost both to its aesthetic and real-estate values. Your home looks larger, and with proper design considerations, your house will also look more attractive both inside and outside. Having a larger floor space and a beautiful exterior for your home will increase its value if you plan to sell it or have it rented in the future. Real estate properties usually appreciate and rarely depreciate, making the money you set aside for home extension well spent and can be regained with a profit if you sell or lease it.
What we discussed are just some of the compelling reasons why you should extend your house. Look around your neighborhood and ask neighbors about their recommendations and their reasons for extending their homes. Essentially, what you need to do is to plan, prepare, and decide on extending your house based on your lifestyle, current needs, and budget.