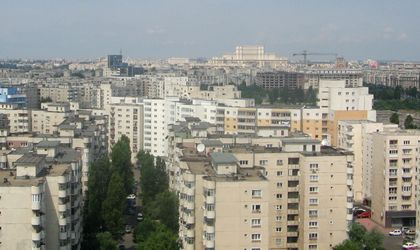 More than 14,000 housing units are in various stages of construction in Bucharest and its surroundings and are expected to be delivered by the end of the year, according to a market report put together by Coldwell Banker Affiliates of Romania. This is up by 25 percent y-o-y and makes 2016 the best performing year in terms of new deliveries for the Bucharest market over the past 25 years, according to the same source.
Of the 14,000 units to be delivered this year, 53.5 percent target the mass market segment, meaning such residential projects are built outside the capital or in large neighborhoods.
The share of 'middle market' projects will increase from 34 percent of the number of total deliveries in 2015 to 39 percent this year, this representing a total of nearly 6,000 housing units. This is the result of increased purchasing power as well as the office boom in northern Bucharest, say Coldwell Banker representatives. Premium and luxury housing units will account for 7.5 percent of completions in 2016.
Another 16,000 units are scheduled for completion this year in the rest of the country, Cluj Napoca , Constanta, Sibiu , Brasov, Timisoara and Iasi being the most active regional markets in 2016, according to the Coldwell Banker Affiliates data.
Simona Bazavan