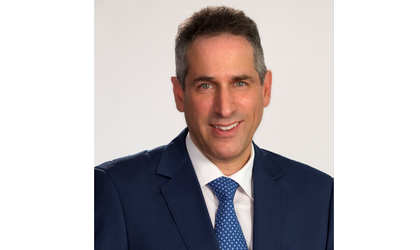 GTC Supervisory Board has appointed Mr. Yovav Carmi to the position of the President of the Management Board of GTC.
Mr. Carmi has over 26 years of professional experience in finance and real estate and has worked for GTC for the last 19 years. The period with the company has given him an in-depth knowledge of GTC's operations and activities in the region. On joining GTC in 2001, Mr. Carmi was initially responsible for the financial operations as the Chief Financial Officer of GTC in CEE and since July 2015, he has held the position of GTC's Chief Operating Officer. The newly appointed President has also been a member of GTC's Management Board between 2011 and 2015 and currently since April 2020.
"Leading GTC as President of the Management Board, gives me a unique opportunity, with my colleagues on the Management Board and the GTC team, to further develop the company's' growth strategy to make it even better suited to the challenges and opportunities ahead. I am confident GTC has the perfect combination of talent and unique assets to reach new heights. With a clear vision, dedication and drive on the one hand and a strong cash position and rebounding market indicators on the other, I plan to boost GTC's development portfolio and acquisition plans to increase the value for its shareholders" – commented Yovav Carmi, newly appointed President of the Management Board of GTC.
Prior to joining GTC, Yovav Carmi gained professional experience with Ernst & Young as an auditor (1994-1996) and as an investigator with the Israel Securities Authority (1997-1998).  From 1998 to 2001, he held the position of a financial controller at the Kardan Group.
"I am pleased to introduce Yovav Carmi as a new President of GTC's Management Board. His in-depth understanding of the real estate markets in the region combined with the knowledge of GTC's activities gained over the years makes him a perfect candidate for this demanding role. The post requires remarkable leadership skills and I am confident that GTC is in good hands to achieve even further success" – said Zoltan Fekete, President of GTC's Supervisory Board.
Yovav Carmi graduated from Tel-Aviv University where he obtained an MBA, as well as BA in both law and accounting.