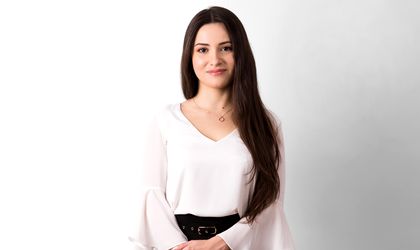 Wolf Theiss law firm welcomes Dana Toma as Counsel and Coordinator of the Bucharest Real Estate practice team and Ana-Maria Mustăţea as Associate. They will focus on further developing the local Real-Estate practice, aligned with these successful practices in Romania and other Wolf Theiss jurisdictions.
Dana Toma brings significant experience, with 20 years as a lawyer and legal counsel in the areas of real estate, construction, mergers and acquisitions, corporate and commercial law, concessions, infrastructure, environmental law, public law and administrative affairs. Dana replaces Flaviu Nanu, who has become a Judge in the Călărași court.
Prior to joining Wolf Theiss, Dana headed the Legal departments of two international real estate companies – Vastint Romania and Soconac, a subsidiary of Vinci Construction Grands Projects – where she was responsible, in both companies, for the acquisition, development and operation of real estate projects (office buildings, shopping centers and hotels), involved in all aspects of the business, including (among others) permits, contractual negotiations, due diligence, land acquisitions, construction, fiscal matters, leasing, property management and VAT recovery. In addition to her Romanian law degree, Dana holds both LL.B and LL.M. degrees from the University of Paris I Pantheon-Sorbonne, where she graduated in 2000. She is a member of the Bucharest Bar.
Ana-Maria Mustăţea has recently joined Wolf Theiss as Associate in the Real Estate team. Previously, Ana-Maria worked at Nestor Nestor Diculescu Kingston Petersen, being involved in due diligence on major real estate projects in Romania (i.e., logistics parks, agricultural lands, office and commercial buildings); general corporate matters in the real estate industry; drafting and negotiating lease agreements and general contractor agreements. She graduated from the Faculty of Law, University of Bucharest in 2015. She has been admitted to the Bucharest Bar since 2017.
"I am pleased that Dana and Ana-Maria have chosen to join Wolf Theiss. The recruitment of these two lawyers will allow us to better serve our increasingly sophisticated client base. They both share Wolf Theiss' vision to provide exceptional legal services on all manner of Real-Estate projects in Romania as well as across the entire CEE / SEE region", declared Bryan W. Jardine, Managing Partner Wolf Theiss Bucharest office.

Dana Toma