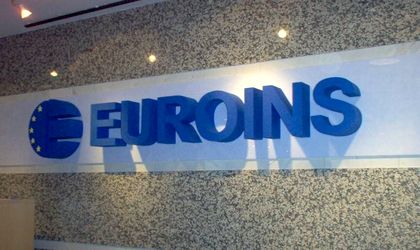 Three new members will join the Board of Directors of Euroins Insurance Group (EIG), the insurance sub holding of Eurohold. They are Todor Danailov, Kremena Pateva and Prasun Singhal.
The decision on the new members has already been submitted for approval to the Financial Supervision Commission (FSC), after which it will be voted by the shareholders and registered in the Bulgrian Commercial Register. Following the registration, the Board of Directors will consist of six members in total. The new members will join Assen Christov, Kiril Boshov and Jeroen van Leeuwen who are on the board now.
Prasun Singhal is a representative of the European Bank for Reconstruction and Development (EBRD) which acquired a minority stake of approx. 10% of EIG in October 2021. He is currently an Associate Director in the Private Equity team at EBRD at the bank's headquarters in London. Mr. Singhal has more than 15 years of experience in the insurance sector. He was Vice President of Barclays Investment Bank and Citigroup's investment banking division. Mr. Singhal has MBA from New York University, Stern School of Business in USA and Bachelor's degree in Electrical Engineering from the Indian Institute of technology in Delhi.
Todor Danailov is Head of Reinsurance at EIG and has been working for the group for more than 20 years. He has passed through all levels of the reinsurance business of the company and has been a member of the Supervisory Board of Euroins Bulgaria as well. Mr. Danailov has been a member of the Management Board of the National Bureau of Bulgarian Motor Insurers. He has a master's degree in insurance and Actuarial Science from the Academy of Economics "D.A. Tsenov" – Svishtov.
Kremena Pateva is a long-serving manager in the EIG's structure and has been working for the company for nearly 13 years. She is currently Chief Risk Officer of the insurance holding. Prior to her current position, Mrs. Pateva was Managing Actuary of Euroins Life and Head of Actuarial Reporting of Euroins – Health Insurance. She graduated in Mathematics and has a Master's degree in Business Administration and Management from Technical University – Sofia.
"By expanding our Board of Directors, we will create an even better view on strategic and operational decision-making in the group. We are happy to welcome Mr. Singhal as a representative of EBRD. With his help we will be able to carry out our strategy for development and growth more effectively and further to improve the corporate governance of the group", commented Kiril Boshov, CEO of EIG.