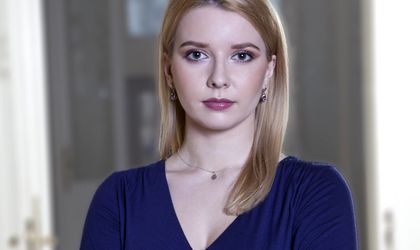 Suciu – The Employment Law Firm announced the promotion of Teodora Manaila to the Senior Associate position, effective January 1. Teodora had previously joined Suciu – The Employment Law Firm in December 2019 as an Associate.
Her performance as an employment and data protection lawyer has been influential for prompt and excellent client problem resolution. The quality of dedication and client satisfaction is very important for the law firm's long-term success. Teodora is also appreciated for her ability to be a committed team player.
Teodora Manaila is a graduate of the University of Bucharest, holding a Bachelor's Degree in Law and a Master's Degree in Labour Law.
"I am very grateful for the trust and recognition shown by Andreea and the team of Suciu – The Employment Law Firm. At the same time, I acknowledge that this new position will challenge me with different and more complex projects. I am more determined and engaged to continue our practice with the same enthusiasm and client-oriented solutions." Says Teodora Manaila.
"I take this opportunity to congratulate Teodora on her new promotion and wish her best of luck in her new position." Adds Andreea Suciu, Managing Partner at Suciu – The Employment Law Firm.