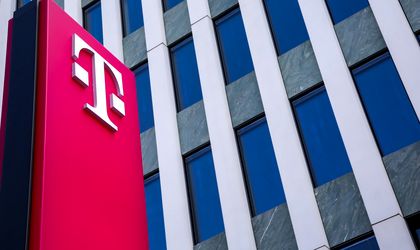 Telekom Romania group of companies announces that Andreas Elsner will be appointed Chief Residential Marketing and National Sales Officer, effective 1st of September 2018, replacing Frantisek Mala in this role. Andreas Elsner will be responsible for the coordination of all residential customer-facing commercial efforts and initiatives. He will focus on product simplification and self-service promotion, with clear goals in customer experience.
Andreas Elsner is coming from Makedonski Telekom, where he held the position of Chief Executive Officer and member of the Board of Directors. In his career of 17 years, Andreas Elsner has worked in leading positions in the telecommunications business in Austria, Serbia, Bulgaria and Macedonia. His portfolio includes national and international marketing management, brand management, marketing communications, pricing and product development, product and brand positioning, public relations, business development and market positioning.
"I would like to thank Fero for his contribution to the turnaround of the trends in the residential segment, especially in the mobile area, but also in new technologies in the fixed segment. I wish him a lot of success in his career further on. I also wish Andreas a warm welcome in Romania. His approach related to leading the path of digitization represents a valuable asset for us. I count on his experience in convergence, having the strong belief that the changes we have made in the B2C portfolio were just the beginning of the new Telekom story", said Miroslav Majoros, CEO of Telekom Romania.
Also, Nicolas Mahler is appointed Chief Financial Officer, effective 1st of August 2018. Nicolas Mahler, currently SVP Business Management and Member of the Executive Board at Deutsche Telekom Services, will take over the CFO responsibilities replacing Anastasios Tzoulas, who will pursue new career opportunities outside Deutsche Telekom Group. He will focus on the management of financial and supply chain areas, to support the business growth and its progress towards a digital company.
Nicolas Mahler has a proven record of accomplishments in managing large-scale organizations and executing transformations. His areas of expertise include financially and operationally steering businesses and driving the digital transformation agenda such as robots and AI. As part of this, he has been building up the largest robot farm in Europe.
"I welcome Nicolas onboard. In addition to his proactive leadership personality, his expertise will be further challenged and praised in this highly competitive market. Our calculated risk-taking approach at Telekom Romania creates the perfect environment for such young guns, as Nicolas. I would also like to thank Anastasios for his contribution to the overall performance of Telekom in Romania in the last 17 years, for his involvement and for his restless dedication. Anyone who had worked with him has greatly appreciated his overall business approach and his balanced and thorough view of any matter", stated Miroslav Majoros.
Andreas Elsner was born in Vienna, Austria and he completed his education there. He holds a degree in Marketing, Advertising and Sales from the University of Economics and Business Administration. He joined Makedonski Telekom in 2014 to lead the Customer Relationship & Customer Experience Management Department, and in 2015 he became Chief Operating Officer Consumer, where he had a key role in the development and the execution of the strategy for converged solutions and services.
Nicolas Mahler joined Deutsche Telekom in 2008. He held the position as SVP Operations Support at Deutsche Telekom Kundenservice (2010-2016) and SVP Business Management Deutsche Telekom Services (since 2016) and as Executive Director at Vivento Customer Services GmbH (2013-2018). Focused on operational excellence, the full-scale transformations in these companies was done under his supervision and delivered the expected results, with relevant operational KPIs improvement. Nicolas holds a master's degree with honors in business administration and finance from WHU (Germany).
Frantisek Mala is a driven customer-centric telecommunications executive with over 17 years of experience in Telekom Romania, T-Mobile Czech Republic and in other telecom companies acquired by Deutsche Telekom. His career developed over several commercial roles ever increasing in complexity, ranging from customer service to marketing and overall residential commercial leadership role. With a solid marketing and finance background, Frantisek Mala successfully led various commercial transformation and improvement projects driving increase of revenues, market share, customer satisfaction and operational efficiency.
Having a background in engineering and a master's degree in business administration, Anastasios Tzoulas is a leader with the ability to drive change and proven track record of successful implementation of transformation programs. He joined Telekom's Romanian operations in 2001, as Financial Planning & Analysis Director. Since 2007, he has been the Chief Financial Officer of Romtelecom, then of Telekom Romania. Among his key achievements, it is worth mentioning the financial function transformation, supply chain and real estate management, operational integrations and legal mergers.