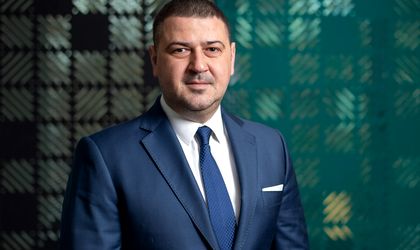 Real estate consultant SVN Romania consolidates its management team by co-opting Ionut Petcu, one of the most experienced consultants active on the land segment.
Ionut Petcu will coordinate SVN Romania's activity carried out on the office, retail, logistic and industrial segments. The real estate consultant has over 17 years of experience on the local market, having previously held the positions of Head of Land within real estate consultant Knight Frank and Senior Consultant at Colliers International.
With extensive experience in the land segment, Ionut Petcu was involved in his career in real estate transactions with an overall value of over EUR 150 million, including the acquisition of the plots used for the development of Oregon Park and Floreasca Park office projects, the Aversa platform or the 47 hectares acquired by Vastint Romania in the Sisesti area from Bucharest.
"2021 was a very good year for the local real estate market, with absolute records registered on the logistic and residential segments and satisfactory results on the remaining segments, in a context marked by Covid-19 pandemic. We believe that 2022 will bring at least as good results: the office market will register growths, with many companies that are looking for new spaces, while the logistic market is facing new exceptional results", stated Ionut Petcu, Managing Partner SVN Romania | Commercial.
Along with Ionut, six other experienced consultants form the SVN's profile department, the objective for the end of the year being the team's expansion to 10-12 real estate consultants.
"SVN Romania registered good results in its third year of activity, and we aim to become one of the top three real estate consultants active on the local market. The real estate market has a huge development potential and there is a need for integrated projects, with residential, retail and office spaces but also with different social functions, for significant investment transactions and for new flagship projects", stated Andrei Sarbu, CEO SVN Romania.
SVN Romania is one of the most important real estate consultants active in Romania and the leader of the residential segment. The company has also three regional offices, in Brasov, Cluj – Napoca and Covasna, and operations in Constanta, Sibiu and Oradea. SVN International Corp. has over 200 offices in eight countries and regions, with over 1,600 consultants and staff.