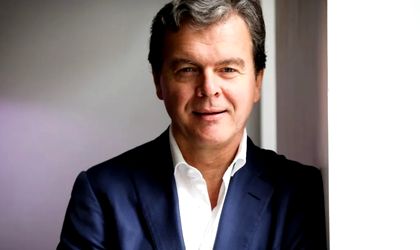 Superbet Group, a leading tech & entertainment company, is pleased to announce the appointment of Hans-Holger Albrecht as Chairman of the Board, with effect from 28 February 2023.
This appointment is in line with the Group's intention to pursue a future public listing and supports Superbet's ambitions to establish itself as a global leader in the tech & entertainment industry. 
Hans-Holger Albrecht brings extensive senior and board-level experience given his proven and outstanding record of achievement as CEO, Chairman and Board member with both international publicly listed and private companies.
Mr. Albrecht currently serves as Chairman of the Board for Scout24 Group (online real estate platform), Chairman of the Board and Investor at Storytel (audiobook & e-book streaming services), while also being member of the Board at Veon Ventures (communications & digital services platform).
Most recently, he was CEO of Deezer, one of the world's largest music streaming services. Prior to that, he was President and CEO of the international telecom and media group Tigo/Millicom International, operating in more than 15 countries in Latin America and Africa. Mr. Albrecht also served as President and CEO at Modern Times Group, MTG AB, the leading media company in Scandinavia and East Europe.
Hans-Holger Albrecht, Chairman of the Board, Superbet Group.
"Superbet presents an exciting opportunity in terms of its growth trajectory and continued expansion plans. I have been impressed by the ambitions of the company, the responsible approach to its customers and the high level of innovation and entrepreneurship shown by the team.

I am pleased to take on the role of Chairman and look forward to supporting the high-calibre management team on this inspiring journey, as the company continues to deliver on its sustainable, international expansion strategy."  
Johnny Hartnett, CEO, Superbet Group.
"This is an amazing moment, as we write an important page of the Superbet story. As Chairman of the Board, Hans-Holger Albrecht will take the Group to the next level in terms of strategic vision. His remarkable background in nurturing successful companies will help us maximize our competitive advantage and ensure we thrive in international markets."
Following this announcement, Sacha Dragic, founder and former Executive Chairman of Superbet Group, becomes member of the Board, as the company continues to consolidate its leadership team, bringing on seasoned executives with deep international experience across the technology, entertainment and gaming sectors, as well as financial markets and private equity.
Sacha Dragic, Founder & Board Member, Superbet Group.
"I am delighted to welcome Hans-Holger as Chairman. His appointment follows an extensive and thorough search process, through which we are convinced that we identified Hans-Holger as the standout candidate. His in-depth financial knowledge and governance expertise will be of great benefit to the Group and our ambitions to become a publicly listed company."