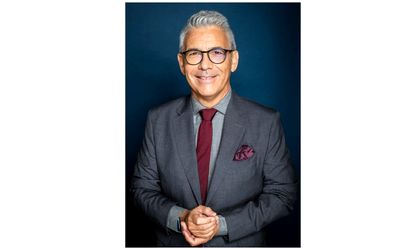 Since the beginning of March, Stephane Batoux, an executive with more than 20 years of experience in the FMCG industry, has been appointed as Global CEO of confectionery manufacturer ETi, responsible for coordinating operations in all markets where the company is present and developing the international expansion strategy.
The newly created role within the company reinforces the Turkish group's strategic vision of expansion in the international market. Started more than 60 years ago, ETi's business now consists of 9 production units, including a confectionery factory in Romania, an extensive distribution network and a complex portfolio of dozens of brands and hundreds of products in categories ranging from biscuits and wafers to chocolate, cakes and savoury snacks.
Prior to his new role, Stephane Batoux led ETi's operations in Romania, Poland and the Balkans. He joined the ETi team six years ago with extensive managerial expertise. Throughout his career, he has led local and regional operations for companies such as Danone, Coca-Cola HBC, Albalact.
"I am honoured to take on this role in a group with such a strong growth vision. We have big plans and I am convinced that, together with the team, we have all the capabilities needed to continue our expansion strategy and mission to make ETi brands known worldwide" – Stephane Batoux, Global CEO, ETi Group.
An important step in the company's global expansion was taken in 2017 with the inauguration of the Romanian production unit in Dolj county, near Craiova. This is the first ETi factory in the European Union and one of the most efficient in the group, opened with an investment of over 50 million euro.
"ETi's story began in 1961 with the dream of the company's founder to bring happiness into people's lives. In over 60 years of business, we have grown steadily to become one of the largest companies in Turkey. Now we are ready to take an important step in strengthening the global future of our company." –  Firuzhan Kanatlı, Chairman of ETi Group.
Stephane Batoux holds a degree in Finance and Business Administration from Kent University and a Masters in Economics from the University of Bordeaux, as well as an MBA in Purchasing and Finance from Institut du Management de l'Achat Industriel. He started his career in 1989 as Purchasing and Innovation Manager at Plasto in Dijon, France. Then, he worked as European Purchasing Manager, Purchasing Director and Supply Chain Director at Reckitt Benckiser for France and Italy, respectively in the Paris and Milan offices. In 2000, he joined Danone as Global Purchasing Director for the Dairy Division in Paris and then became Operations Director for Russia. In 2005, he was appointed General Manager for Ukraine and then General Manager for Romania, Moldova and Balkan countries. Between 2012 and 2014 he was General Manager of Coca-Cola HBC for Romania and Moldova, and until 2017 he was General Manager of Albalact.