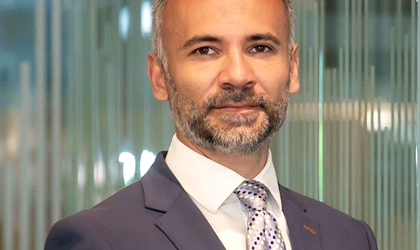 Softbinator Technologies (BVB: CODE), a Romanian company that provides complete software product development services including product management, product design, software development, blockchain development, and product marketing, announces the consolidation of the management team, by recruiting and appointing Vlad Deliu as Chief Financial Officer at the group level. 
"Since the listing on the Bucharest Stock Exchange last year, Softbinator Technologies entered a stage of accelerated development. Naturally, we transitioned from an IT company to a group of entities that complement and expand our services and solutions. This year, the group's consolidation is one of our priorities, in addition to continuing to develop it, both organically and through M&A transactions. Thus, the appointment of Vlad will strenghten the management team, and his experience, professionalism, and vast knowledge in the field of investments, as well as financial strategy and scaling a business, will have a major contribution to the development of the group. We welcome him to the team and are excited to work together in the next stages of development of Softbinator Technologies," stated Daniel Ilinca, founder and CEO of Softbinator Technologies.
Vlad Deliu is an executive with approximately 20 years of experience in the financial and investment fields. Between 2007-2021, Vlad held various management positions within NN Asigurari de Viata, including Chief Investment Officer, being responsible for implementing the investment strategy for the voluntary private pension funds managed by NN. As of 2022, Vlad Deliu is an independent non-executive member of the Board of Directors of Aquila, a company listed on the main market of the Bucharest Stock Exchange.
"I am thrilled to join the Softbinator Technologies team and contribute to the growth of the group in the coming years, including the transfer of CODE shares to BVB's Main Market. I am impressed with the company's achievements, starting from the IPO, the M&A activity, and the accelerated growth in financial results. I am convinced that together we will take the Softbinator group to the next level, in line with investors' expectations ", stated Vlad Deliu, CFO of Softbinator Technologies.
As CFO of Softbinator Technologies, Vlad Deliu will be responsible for coordinating the activity of the financial department and implementing the group's financial strategy. Alongside with the management team, he will contribute to the global growth and expansion strategy of Softbinator Technologies and will be involved in capital raising activities and future M&A transactions.
Softbinator Technologies is listed on the AeRO market of the Bucharest Stock Exchange as of December 17th, 2021, and trades under the symbol CODE. The company has a market capitalization of approximately 69 million lei.