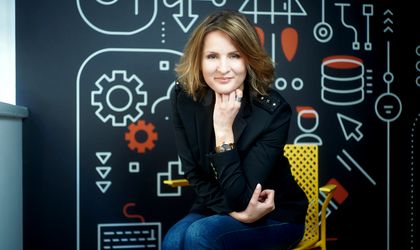 Simona Costea joins Cheil | Centrade, Cheil Worldwide network Southeastern Hub, as Business Leader | Global Marketing Operations & Strategy for Samsung and other global accounts, contributing to the consolidation and regional expansion of Centrade Cheil's full-service digital strategy.
"Cheil | Centrade enters the New Year as dynamic and creative as ever, ending 2021 with a host of award-winning campaigns under our belt and a solid portfolio of local and global clients," says Radu Florescu, CEO Cheil | Centrade South-East Europe. "I am delighted that Simona is joining our team in this moment of consolidation. High-performance digital services and integration into the global Cheil network have provided us with increasingly complex projects over the years. Simona's arrival brings the perfect fit of a highly-performant strategist and manager, who has a proven track record managing high-profile accounts."
—
"I am starting this new career path with the ambition to become a strong agency partner for the global accounts I will be managing," Simona Costea, Business Leader Cheil | Centrade adds. "I am happy to be reunited at agency level, but also the group, with some of the most talented people in this industry, people I know and who have inspired me over the years. Together we will focus on aligning accounts' activity with the global approach and strategy of the Cheil network, working with our partners and clients to find the most creative and effective solutions that meet their real needs and make a positive impact on business."
With an extensive industry background, Simona is known for her impressive brand management track record (confirmed by 8 Effie Awards) and the development of multi-disciplinary teams. For the past 20 years, she has gained complex management experience by being responsible for regional and local clients relationship management in retail, FMCG, banking, e-commerce, durables, and coordination of new business initiatives.
Simona also specializes in digital marketing, with an extended background in e-commerce and exposure to a multitude of digital channels. In fact, she admits that she has a genuine curiosity about anything tech-related.