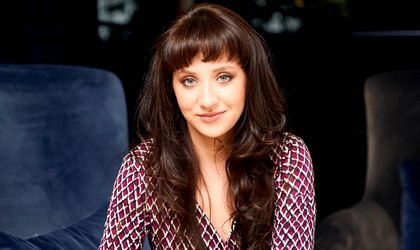 Simina Zidaru becomes the new Deputy Managing Director within Tribal Wordwide Romania, one of the strongest local digital agencies. Previously, Simina held the position of Creative Director of Tribal.
With a ten years' experience acquired within Romanian top creative agencies, Simina Zidaru is going to develop and implement the management strategy of Tribal Worldwide Romania agency.
«The transition of a creative director towards operational management is atypical. Probably the managerial and creative personalities are relatively different. However, the two may co-exist. I have beside me a team that believes in the value of the creative leadership and in creativity as a real tool for business. Creativity is applied in a multidisciplinary manner, from social media, strategy, content, data to client service. The learning process should never end, and I am grateful that I have the chance to try to do things differently, too,". said Simina Zidaru, Deputy Maganing Director, Tribal Worldwide Romania.
Simina Zidaru will team with Roxana Memetea, Managing Partner Tribal Worldwide Romania, to meet the agency's business objectives. She will coordinate a team of over 30 specialists, with expertise in various areas of the digital creative industry, from strategy, data and creation, to social media, content creation, video editing, data innovation and programming.
«Ever since she joined our team, we have seen in Simina not only a very creative spirit, but a professional team leader, who has the ability to analyze and anticipate the challenges and the changes in the market. Our business philosophy is built around people who share common values, people who innovate and make a difference in a world that is constantly changing. I am glad that Simina has integrated so naturally in our team and I can't wait to build a new Tribal chapter together.», added Roxana Memetea.
Simina was selected by Cannes Lions as part of the See It Be It program – a career development and acceleration program for women in leadership positions in the communications industry. It also enjoys recognition and awards at some of the most important advertising and communication festivals in the country and abroad, such as Effie, ADCeurope, Internetics, Fiber, Saber or PR Awards.