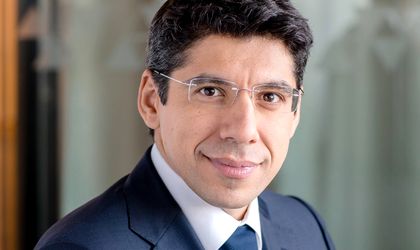 Sévan Kaloustian has been elected as Vice-President of the Romanian Association of International Medicines Manufacturers (ARPIM) for a 2-year mandate, at the organization's most recent General Assembly.
Through this new assignment, the Managing Director of Janssen pharmaceutical companies of Johnson & Johnson in Romania will take further steps to strenghtening the company's mission on the local landscape, through collaboration and open dialog with the health authorities and stakeholders. Mr. Kaloustian's recent new role in the ARPIM will allow him to put his extensive international background in the benefit of the Romanian patients.
With over 10 years of experience in the pharmaceutical industry, Sévan Kaloustian played a key role within the Janssen company, across the years in various functions, in facilitating patients access to the company's innovative medicines portfolio. He holds a Ph.D. in Pharmacology and a Master in pharmaco-economy, both from University of Montreal, Canada, and a Ph.D. fellowship at Academia Sinica in Taiwan and a digitalization specialisation at Columbia Business School, New York.
"The election as ARPIM's Vice-President honours me and reinforce our efforts toward our common goal, to contribute to building a healthier future for Romania. Johnson & Johnson Romania has a long-standing commitment to authorities, society, and patients. Our mission is clear and our path is settled: we'll be working together to continue increasing the patients' access to innovative medicines, advancing our joint effort around the clawback tax, the pricing model, the predictability of the reimbursement list and shaping a more favourable legislation for clinical trials. Especially in these moments, it's crucial to make everything in our powers to help align the Romanian's patients' needs and rights at the European level, to make sure they benefit of the best health levers available.", said Sévan Kaloustian, Managing Director Janssen pharmaceutical companies of Johnson & Johnson Romania.