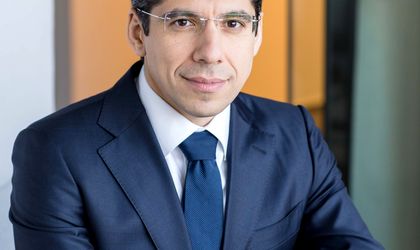 At the end of last year, Sévan Kaloustian took over the role of Managing Director at The Janssen Pharmaceutical Companies of Johnson & Johnson Romania. Previously, Sévan Kaloustian was the Commercial Director of Janssen Poland (2017-2019).
With 10 years of experience within the Janssen company, Sévan Kaloustian had a key role in facilitating patient access to the Janssen innovative medication portfolio, holding various positions at different branches of the company. Before his tenure in Poland, Kaloustian was Medical Education Coordinator & MSL – Neurosciences (2009-2010), Marketing Product Manager – Oncology (2010-2012), and Sales Representative – Primary Care: Pain & Gastro-Enterology (2012), in France, Sales Representative – Primary Care: Pain & Gastro-Enterology (2012-2014), and Marketing & Market Access Head (2014-2015), for the Near East, Maghreb & Africa region, and Global Commercial Strategy Director (2015-2017) in New Jersey.
Sévan Kaloustian holds a Ph.D. in Pharmacology and a Master's degree in Pharmacoeconomics, both from the Université de Montréal in Canada. He also completed a postdoctoral program in Pharmacology at the Sinica Academy in Taiwan, and the Digital Transformation of Industries course at the Columbia Business School in New York.
"This year, we will continue to develop the consistent presence we already have in Romania. Our priority is to improve the access of Romanian patients to innovative treatment methods. We wish to continue our dialogue with the Romanian healthcare authorities and the representatives of patients' associations, in order to develop together common solutions that can respond to healthcare priorities, such as the accessibility and compensation of innovative medication." Says Sévan Kaloustian – Managing Director Janssen România.