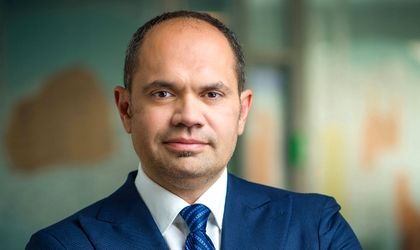 Liberty Global has announced that Robert Redeleanu, until now the CEO of UPC Hungary and UPC Poland, has been appointed CEO for Eastern Europe, effective July 1. He will replace Eric Tveter, who has held senior leadership roles in the company since 2009, as CEO of the Swiss cable business and then CEO of the enlarged Central and Eastern European group, which also included Austria. 
Robert Redeleanu joined Liberty Global in 2013 as UPC Romania CEO and has since expanded his responsibilities to oversee each of UPC Hungary, Romania and Poland. With this appointment, he will report to Severina Pascu, leading the company's operations across Eastern Europe until the expected closure of Liberty Global's transaction with Vodafone, at which point he will lead the UPC businesses in Poland and Slovakia.
"Robert is a talented leader who brings considerable energy, passion, operational acumen and customer focus. As his track record shows, he is a shining example of our homegrown talent at Liberty Global," said Liberty Global's CEO, Mike Fries.
The move by Eric Tveter, who concurrently held the positions of CEO of the Eastern European Group and Chairman, UPC Switzerland, is timed with the sale of many of the assets he has overseen during his tenure. Liberty Global closed its sale of UPC Austria earlier this year and has announced the sale of its operations in Switzerland as well as Hungary, Romania and the Czech Republic.