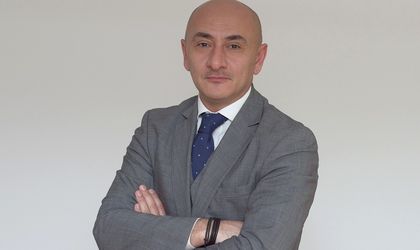 Go Travel-SunMedair Group has announced the appointment of Remus Visan as the company's new general director. The move aims to transform Go Travel into the biggest tourism company in Romania. 
Over the past few years, Go Travel has invested strongly in technology, from ERP solutions and self-booking tools for complete tourist services to increasing retail capacity and online presence. The company's strategy and purpose throughout the years has been to transform Go Travel from a conventional tourism agency into a cutting edge tech company.
Go Travel had a significant growth over the past three years, going from a turnover of EUR 14 million in 2016 to EUR 23 million in 2018. The new leadership team plans to reach EUR 30 million in 2019, due to major corporate accounts recently added to the company's portfolio.
"Remus Visan's skills, experience and vision will take Go Travel to the next level. With more than 20 years of experience in tourism, Visan started his career at Millennium Corporate Travel, continued with developing Paravion from a fully online local agency into a competitive company at the European level and the largest in Romania. In 2015 and 2016, Remus Visan was the vicepresident and interim president of ANAT. In 2017, he joined Memento Group Holding BV, managing its online and transport activities for all the group's companies. The Memento Group, founded by Christian Tour with headquarters in Amsterdam, includes nine European companies (Romania, UK, Turkey, Spain, Moldova, Greece, Poland, Hungary and Serbia)," the company wrote in a statement.
Go Travel SunMedair Group was the first Romanian tourism company to use the GDS/CRS Amadeus systems and one of the first eight travel managemnet companies to receive IATA licences in Romania. It has branches in Romania and Moldova, led from Bucharest and Chisinau, and over 320 active corporate clients.