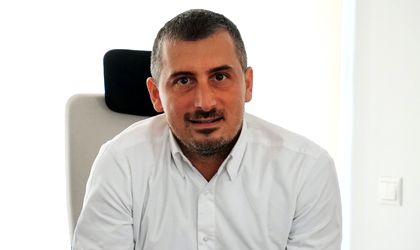 Affidea Group, the largest European provider of diagnostic imaging, announced today the appointment of Razvan Predica as the new Country Manager for Affidea's operations in Romania.
Razvan Predica will lead the implementation of Affidea Group's strategy on the Romanian market, ensuring a strong further growth, both organically and through new acquisitions compatible with Affidea's successful business model and high standards of operational excellence. Under his leadership, Affidea Romania will continue the digitisation of patients' journey and further improvement of patients' experience while maintaining operational efficiency, with a focus on adopting the latest technologies that can drive the healthcare transformation.
 "Razvan Predica will lead Affidea Romania towards a new stage of development. Razvan is coming with a mindset specific to those industries that are working with customer's needs in mind, embracing digitisation and operating at high level quality standards. Under his leadership, I am confident that we will see Affidea on a strong and innovative growth pathway", said Mesut Goral, Senior Vice President, Chief Operations Officer CEE Affidea Group.
Razvan Predica, newly appointed Country Manager for Affidea Romania, stated: "I am delighted to join Affidea Group, a business built on a unique combination of clinical, operational and technical know-how, with a strong reputation of clinical excellence at European level, which is always pushing the boundaries of the healthcare industry into digital innovations and continuous improvement of medical services. I will be using all my experience so that together with the Romanian team to step into a new growth journey, based on digitisation and innovative solutions to deliver the best value of healthcare for patients, doctors and payers, be they public or private. I am looking forward to working with Affidea Romania's team of professionals."
Razvan Predica has over 20 years of business experience, from multinational companies in fast moving consumer goods, technology, retail and pharma, in various executive and managerial positions. He spent 15 years in Unilever in Finance, Executive and Business Management roles, followed by a position of CFO of Naspers investments in CEE. Most recently, he was Group Chief Finance Officer of A&D Pharma/Dr Max Romania. Răzvan Predica brings with him an extensive M&A and business integration experience.