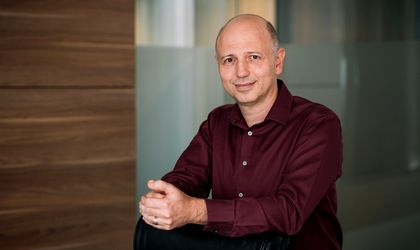 The managing team of SeedBlink, the largest Equity Crowdfunding platform in the region, was expanded with the addition of Radu Georgescu, a serial entrepreneur and founder of Gecad Ventures, as partner and board member.
Radu Georgescu, who holds a Bachelor's degree in Mechanical Engineering from the Politehnica University of Bucharest, was on the boards of several companies during his career such as RAV Antivirus (Chairman of the Board), PayU Romania (Board Member), Elefant.ro (Board Member), Avangate (Chairman), Axigen (Chairman), Corinzone (Chairman and Co-Founder), Vector Watch (Member), GECAD (Chairman), SymphoPay (Member), and TypingDNA (Member). He also founded PawSquad, a marketplace that connects pet owner to pet care providers, and Gecad Ventures, a Venture Capital & Private Equity company which invests in start-up and expansion-phase hi-tech companies from CEE.
"I feel that I'm joining the SeedBlink team with all the energy and commitment of a co-founder. The democratization of funding and increasing the number of investors on the startup scene were always my objectives." Says Radu Georgescu.
SeedBlink.com is the largest equity crowdfunding platform originated in Romania, focused primarily on small scale investments in the local startup ecosystem. In December 2019, the platform managed to raise EUR 150,000 in a record-breaking financing round which took just 17 days. Currently, 400 investors are registered on the platform.