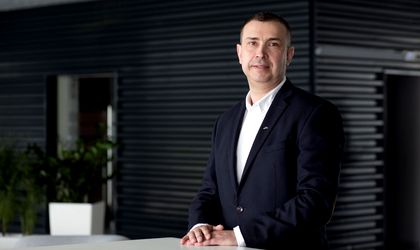 Porsche Finance Group, one of Romania's leading providers of automotive finance, insurance, maintenance, and mobility solutions, announces important changes in its management structure. Thus, as of March 1, 2023, Helian Redai has taken over as Chief Executive Officer. The appointment comes after a 20-year experience in the company, in the sales and marketing departments, from where he initiated and implemented innovative financing and mobility solutions, including car subscriptions.
"I am grateful for the confidence the company has given me since the first year I started. We have always had an outstanding team alongside us who have proven that Porsche Finance Group can adapt to be there for our customers, individuals, and companies, with financing services for easy access to the latest mobility solutions. We will continue to invest and launch unique products and services, in line with the acceleration of the digitization process, to offer customers the best experience, " said Helian Redai, CEO Porsche Finance Group Romania.
Helian Redai joined Porsche Finance Group in 2003 as Area Sales Manager. After four years he became Head of Sales and Marketing, a position he successfully carried out until the beginning of 2022 when he was appointed Chief Sales Officer (CSO).
Helian Redai is accompanied in the management of the organisation by Christian Strassgschwandtner, who took over as CFO on the same date. Christian was previously CEO of Porsche Finance Group Bulgaria, helping to launch the company's car insurance division on the Bulgarian market.
"Romania has always played a very important role in the group, through innovations in financing, insurance, and fleet management products, as well as the quality of the staff working here. I am looking forward to continuing with my current colleagues' important projects for the development of mobility, with a direct impact on the quality of life", said Christian Strassgschwandtner, CFO Porsche Finance Group Romania.
The new management team aims to strengthen the Group's leadership position in all segments, continuing the digitalisation process and developing programmes focused on the customer experience.