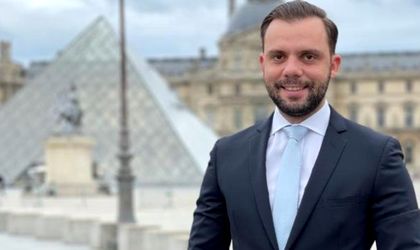 Mihai Precup, with experience as a banker, was appointed Secretary of State at the Ministry of Finance by Nicolae Ciucă, the Romanian Prime Minister. A former lecturer at the Sorbonne, he worked for 6 years at the EIB and specializes in capital markets and monetary policy.
Precup was a lecturer at the Sorbonne University, worked for 6 years at the European Investment Bank (EIB), as well as at BNP Paribas. Prior to his appointment, Mr. Precup was Chief Operating Officer of the investment consulting firm Progressio Capital Partners.
Mr. Precup has experience as a banker in the fields of investment and development, especially because of the six years at the EIB. He was also a lecturer for five years, until 2018, at the University of the Panthéon-Sorbonne in Paris, where he taught courses on private funds, speculative bubbles, banking and financial crises, the Eurozone crisis and the ECB's monetary policy. He has a PhD from the Sorbonne University in capital investment.
Mihai holds a BA in Finance at the Academy of Economic Studies and a Master as well as a PhD in Private Equity at University of Panthéon-Sorbonne Paris. He was working as an investment banker for some of the most prestigious institutions in France and globally. For several years, he served as the advisor to the Vice-President of a key European financial institution, focusing on Southeast Europe (Greece, Cyprus, Bulgaria, Romania, and FYROM). In this capacity, he has supported deals more than $10B to support infrastructure development and other key projects. He has extensive ties to the financial and business world at the EU-level and beyond and is passionate about Romania's long-term development.
Mihai was nominated in Forbes 30 under 30 as a rising leader in the financial-banking sector.