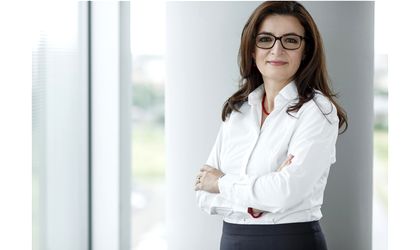 OX2 entered Romania in 2021 through the acquisition of a 300 MW onshore wind project. The company has since then established a local team in the development, engineering, and transaction and has grown the portfolio to 500 MW of onshore wind.
OX2 has appointed Lacramioara Diaconu-Pintea as Country Manager and is responsible for continuing to scale up the portfolio across technologies – wind, solar, energy storage, and hydrogen. Lacramioara Diaconu-Pintea has an extensive experience in the energy sector in Romania from large capital projects to business transformation and growth and has held several executive positions within the industry. From the position of Executive Board Member held during the last three years, she led the transformation process of Complexul Energetic Oltenia, one of the largest energy players in Romania.
Lăcrămioara Diaconu-Pințea will succeed Alexandru Nicoare who acted as interim Country Manager.
"I am very pleased and excited to have Lacramioara Diaconu-Pintea onboard. Her combination of deep understanding of, and experience from, the energy industry and her solid leadership skills will be valuable. I would also like to use this opportunity to sincerely thank Alexandru Nicoare for his commitment and support for the local team. OX2 are well-positioned to create long-term value in Romania, a market with strong underlying fundamentals for renewables", says Paul Stormoen, CEO OX2 AB.
—
"I am very delighted to become part of OX2, a company that has shown an impressive dynamic, successfully combining a broad technology spectrum with operating across the whole value chain, from project development to construction, delivery and management of energy solutions. I am joining a competent team and I am certainly looking forward to accelerating the growth of OX2 in Romania" declares Lacramioara Diaconu-Pintea, the new Country Manager for OX2 Romania.
Lacramioara Diaconu-Pintea graduated Finance at ASE Bucharest and the Executive MBA program of WU Wien.