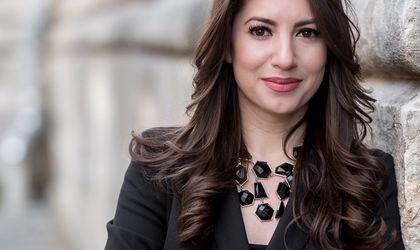 Optical Investment Group (OIG), owner of Optiblu, Optiplaza and O51 brands, the largest player on the medical optics market in Romania, is delighted to announce the changes in its management structure, as of September this year.
Thus, Alina Bistreanu will serve as Chief Executive Officer of the OIG and Nicolae Mogoş as Chief Operating Officer. They will take part in the coordination and further expansion, in the coming period, of the activity of Optical Investment Group, the company which holds in Romania a market share of about 10%.
Alina Bistreanu has over 18 years of experience in different local and international companies, of which 14 years in fashion retail. Before joining the OIG, Alina held for almost 9 years the position of General Director of one of the leading fashion retailers on the market: LPP Group, owner of Reserved, Cropp, Mohito, House and Sinsay brands.
" I am both delighted and honored to join the largest team of medical optics professionals in Romania, in a key position for business. The decision to accept the proposal was not difficult as we share many common values, especially the focus on people – customers and employees. I believe that by putting together the experience of my team, but also the experience I have gained in over 14 years of retail and under the guidance of our common values, we will be able to take the Romanian optical retail to another level.

As first strategic objectives, we aim to strengthen omnichannel solutions that provide our customers with the most competitive services and products on the market, to build new business directions, but also the most effective solutions for the development and motivation of the over 700 employees we are responsible for", says Alina Bistreanu, Chief Executive Officer of OIG.
Nicolae Mogoș has over 15 years of experience in the retail sector and 7 years of e-commerce entrepreneurship. He spent 10 years in Decathlon (France and Romania) in various management positions. In the last 5 years he has been the Operational Director at Smyk Romania, one of the most important retailers of children's products.
"As a glasses wearer, I am a loyal customer of OPTIblu and Optiplaza brands; so, I welcomed the challenge from Optical Investment Group. I am happy to join the OIG team in the endeavor to create a business with a unique model on the Romanian optical market, which will lead to a new level the company's mission to provide excellence in this field. To succeed, we aim to create a team-based organizational culture and to put in the spotlight the most important resource of the company, our colleagues, who are among the best and most experienced specialists in optical retail in the country", says Nicolae Mogoş, Chief operating Officer.