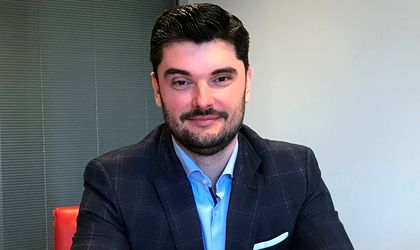 Theodor Artenie, tax advisor with more than 16 years of experience in the field of taxation, has joined the Noerr team in Bucharest in early March, as Head of Tax Department.
Theodor Artenie is a well-known professional in the field of tax advisory, having extensive experience and expertise gained over the years in key positions in renowned consulting firms, including the largest Big 4 consulting firm. Throughout his 16-year career, Theodor Artenie has provided tax assistance in most areas of taxation to clients active in various key industries: IT&C, real estate, industrial products, FMCG, automotive.
"By recruiting Theodor Artenie, we want to continue and consolidate our position as strategic partner for our clients, offering integrated legal, tax and financial services at the highest level", says Iulian Sorescu, Partner, Head of Financial & State Aid Department, Noerr.
As Head of Tax Department, Theodor Artenie will focus on providing structured consultancy for the company's clients, as well as on expanding the practice of tax consultancy by increasing the level of integration of the services offered by Noerr to clients in Romania and by strengthening the one-stop-shop approach for professional services.