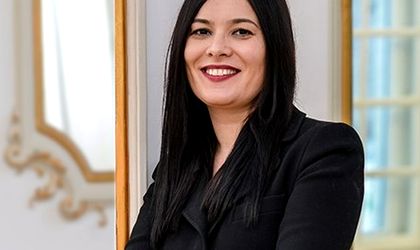 Leading independent law firm Noerr has strengthened its full-service advisory approach and energy practice in Romania by recruiting Anca Mihailescu as associated partner and head of Noerr's energy practice in Bucharest. 
Anca Mihailescu is an outstanding professional with more than 13 years of experience in the field of energy, including energy-related European law, having advised on some of the most important and ground-breaking energy projects implemented in Romania over the past decade in all industry segments, ranging from electricity, renewable energy, oil & gas or mining to areas of innovation such as implementation of hydrogen projects. 
Her substantial track record includes assistance to international corporations, private equity funds and public institutions in a broad range of matters related to the energy regulatory framework, including drafting of legislation, as well as related to various business transfer agreements connected to the energy industry, privatization processes in the field of mining and overall development of wind and solar parks.  
"We are very pleased that Anca Mihailescu has joined our team in Bucharest. We have gained an excellent lawyer, and we are confident that she will contribute to the development of our energy practice, thus continuing to serve our clients with the highest quality and dedication," says Jörg K. Menzer, partner and head of the Bucharest office. 
 —
"I am glad to join a leading international law firm like Noerr with the ambition to help position Noerr as a full-service leading service provider in the area of energy and infrastructure and to have a front-row seat in energy transition and the many challenging transactions to come," added Anca. 
Prior to joining Noerr, Anca gained professional expertise in local and global law firms in Romania, later becoming a founding partner of an energy-focused law firm. Anca is also an active member of the International Bar Association and has been the secretary/treasurer of its Oil and Gas Committee since January 2021. 
Ana-Maria Albu (associate) and Diana Maria Bejenaru (associate) will also join the team coordinated by Anca. Both lawyers have significant experience in the energy industry, whereas Ana is currently undertaking an Energy MBA at the Bucharest Faculty of Business Administration.