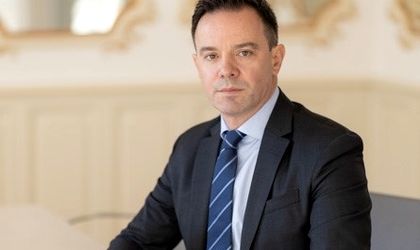 Serban Patriciu, a business lawyer with over 20 years of experience, has joined the Noerr team in Bucharest as Head of the Real Estate Department.
Serban Patriciu is an outstanding professional with extensive experience in the field of real estate, having advised all major players involved in real estate projects, from developers and contractors to banks and institutional clients, on various matters related to financing, acquisition, sale, and lease, as well as in the field of construction, development and urban planning. Over the years spent in key positions in renowned law firms, Serban has consolidated his expertise in all real estate segments, ranging from offices to residential, retail to hotels, agricultural plots to forests, hospitals to warehouses, and infrastructure to historical monuments.
Serban also advises on a wide range of corporate and commercial matters, including sophisticated M&A projects, corporate governance, company reorganization, and liquidation, and has been involved in major privatization projects in various industries.
"We are very pleased to welcome Serban to our team and we are confident that he will play an important role in the development of our real estate department", said Jörg Menzer, partner, and coordinator of Noerr's Bucharest office.
—
"I am honored to join an internationally renowned law firm like Noerr, with the clear mission to strengthen its position as a benchmark on the Romanian real estate market", added Serban Patriciu, Head of Noerr's Real Estate practice.