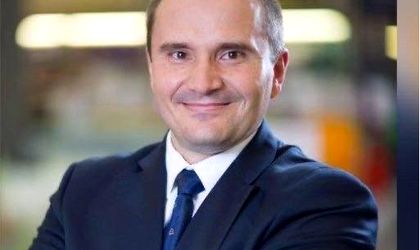 METRO Cash & Carry Romania announced the appointment of Adrian Ariciu as the company's new CEO, starting with October 1, 2020. He will be replacing Roland Ruffing, who held the role for the past 4 years.  Ariciu has been with the METRO group, both locally and internationally, for the past 20 years.
Adrian Ariciu, who holds a PhD in Economy from the University of Economic Studies in Bucharest, has an extensive experience in developing and applying business strategies for the retail & wholesale sectors. He started his career at METRO Cash & Carry Romania in 2000 as a buyer in the food department, becoming Head of Dry Food Department in 2009 and Head of Own Brands Department in 2011.
In 2013 he moved abroad, with METRO Cash & Carry Ukraine, where he was part of the team which restructured the organization. He was Head of Dry Food until 2014, Deputy Offer Management Director until 2015, and Chief Commercial Officer until 2017.
Ariciu returned to Romania in October 2017, when he was appointed Chief Operating Officer at METRO Cash & Carry Romania, a position he held for 10 months. He once again moved abroad, this time to Moscow, where he became Chief Procurement Officer (2018-2019) and Commercial Director (2019-2020) at METRO Cash & Carry Russia.. The current appointment sees him returning in Romania to lead METRO Cash & Carry Romania.
"I am honored and, at the same time, glad to be appointed as CEO of METRO Cash & Carry Romania. It is a huge responsibility, especially because we need to ensure the evolution of our business in a special context, with the highest safety standards for both employees and customers. It is a challenge I modestly accepted, keeping in mind the performance achieved in the past 4 years, during which the organization was led by Roland Ruffing. I firmly believe in the customer oriented vision of our company, but also in the fact that the growth and progress of METRO Cash & Carry Romania can be achieved only through the efforts of our strong team. I have confidence in the potential of the Romanian market and the success of the wholesale retail model." Says Adrian Ariciu, the new CEO of METRO Cash & Carry Romania.