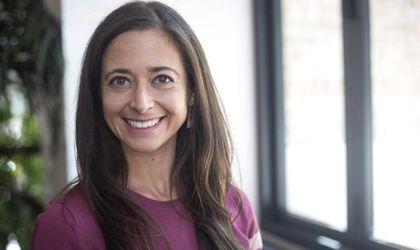 Mindspace, the global flexible office provider, announces the appointment of Ana Nekhamkin as its new global VP of Real Estate and Projects. In this role Nekhamkin will be contributing to the Company's growth including building out the real estate team, signing new properties and delivering projects. 
Ana Nekhamkin has robust experience in building and growing businesses, including acquiring, financing, and managing real estate. She has been involved in international projects in key markets in the US, Europe, and the Middle East. Prior to joining Mindspace, she was responsible for Sonder's (NASDAQ:SOND) expansion in EMEA and coordinating transactions for the development of hotels and serviced apartments across the UK and Europe. 
"Ana Nekhamkin is an excellent addition to the team and we're thrilled to have her take on the role of VP of Real Estate and Projects at Mindspace," said Dan Zakai, co-founder and CEO of Mindspace. "We are confident that with her impressive experience in the hospitality industry and with the current growth momentum of the flexible office industry, she will lead Mindspace to great heights together with our expanding real estate team. With Ana's invaluable support, we will continue to actively pursue new management and partnership agreements, as well as lease opportunities." 
Ana Nekhamkin, VP of Real Estate at Mindspace, added: "I'm honored to join the Mindspace team and leverage my hospitality experience to help grow its global footprint. Mindspace has established itself as a key player in an exciting, quickly-evolving asset class and its strong brand, product and strong financial performance position the company perfectly for expansion in new and existing markets." 
Mindspace also signed two new locations in Berlin covering 11,500 sqm, of which 4,500 sqm on Zimmerstraße and 7,000 sqm in Berlin's FÜRST – with the FÜRST Projektgesellschaft as the landlord for the project. FÜRST offers office space, a lobby, and several roof terraces. The premises are part of the first construction phase of the district development, which was already completed in October 2020 on Berlin's well-known Kurfürstendamm, or as the locals call it Ku'damm, with a total of 19,000 square meters of commercial space and an additional parking garage with more than 500 parking spaces.  
With these two new spaces, Mindspace reaches a total of 10 locations in Germany. Mindspace currently operates in 32 locations in 17 cities, and after their recent funding of $72 million, the company is following through on its promise to continue expanding its proven offerings to meet the high demand. A significant part of the expansion is planned for Germany, and specifically Berlin as it's a hub for startups, tech companies and creatives.  
The two new locations on Kurfürstendamm and Zimmerstraße are scheduled to open in July 2022, and both will be close in proximity to the three existing Mindspace offices on Berlin's Friedrichstraße, Skalitzer Straße and Krausenstraße.