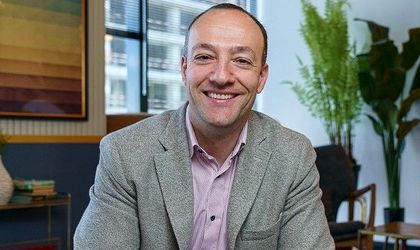 Portland Trust announces the expansion of its team, with Mike Hapoianu joining as Office Leasing Manager, starting with February 10th.
Mike has extensive experience in sales and real estate, in Romania, the United States, Poland, Turkey and Bulgaria. He will coordinate all leasing activities in respect of new tenants and take over the existing tenant relationships for Portland managed office developments.
"I am happy to start a new chapter in my career in such a dynamic company as Portland Trust and I am confident that together we will achieve the set goals and provide excellent solutions for both existing and future projects." Says Mike Hapoianu.
Mike joins the Portland team after holding the position of General Manager of Mindspace Romania & Poland for two and a half years.
"When you have the opportunity to collaborate with one of the largest, and more importantly, one of the most respected real estate developers on the Romanian market, you don't think about this twice. Portland Trust has developed in the last 20 years over 800,000 sqm of office buildings and industrial parks in Bucharest and has won numerous awards for design and sustainability. I am super excited to join this fantastic team, many more projects are on the way!" Mike Hapoianu shared on LinkedIn.
J8 Office Park is Portland Trust's eighth major office project and was completed in September 2021. Located in the immediate vicinity of Jiului metro station, J8 has a total leasable area of 46,000 square metres, of which approximately 3,000 square metres is dedicated to retail and leisure.
J8 is designed to meet BREEAM "Outstanding" and WELL Health Safety certification. Among the technologies implemented are air cleaning through HEPA 14 filters, disinfection through UV-C lamps installed in the ventilation and elevators and touch-free access systems.
The building complex has already won two awards at the CIJ Awards Gala Romania 2021, namely Best Office Lease of the Year > 10,000 square meters – area leased to Ubisoft and Best Office Development & Developer.