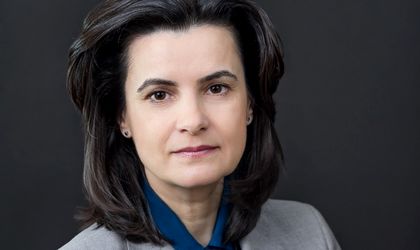 Mihaela Bitu will be the new CEO of ING Bank Romania starting July 3. She first joined the bank shortly after its entry to the Romanian market, 25 years ago.
Bitu has multi-disciplinary experience in the banking sector, both on the Romanian and international markets, and is currently the Head of Wholesale Banking and Deputy General Manager.
Since May 2018, Mihaela Bitu has also been a member of the Directory Board of the Romanian Banks' Association.
Her appointment comes after a seven-year mandate of Michal Szczurek, who will take over the ING Group's Retail division in Asia.
"Over the years, our team has promoted innovative products and services and consistently pursued a strategy of organic growth. We've thus become a dynamic universal bank, successfully addressing all client segments. Our 25-year history is a clear proof of the long-term commitment of ING Group in Romania and we aim to continue to support the development of the Romanian business environment through the services we offer, our business conduct and our innovative spirit. This is why I am honoured by this appointment and by the trust ING Group has in the professionalism and maturity of our local team," said Mihaela Bitu.
ING Bank is currently the sixth largest local bank, with a market share of over 10 percent. The number of active clients has reached 1.32 million and is expected to continue to grow.