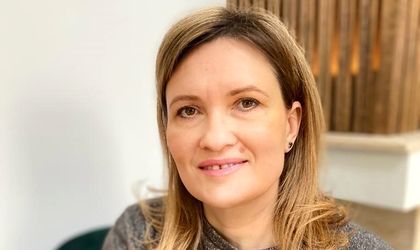 Mihaela Adochiei is appointed as a Country Manager Romania and Republic of Moldova effective from February 2023. In her new role Mihaela is responsible for strategy development and operational lead of GE HealthCare business in Romania and Republic of Moldova. 
"It is an honor and a privilege to lead an amazing team of passionate, talented and highly motivated professionals. I am truly excited about this new chapter and look forward to collaborating with our customers and partners in Romania and Republic of Moldova, creating a world where healthcare has no limits." 
Mihaela brings profound, over fifteen years' experience in banking from Piraeus Bank, Societe Generale, Credit Europe Bank and Raiffeisen Bank. She joined GE seven years ago as Senior Vice-President Commercial & Project Finance in SEE Region within Global Growth Operations before being promoted to Commercial Finance Leader – Chief Financial Officer for CEE working with various GE businesses. In both capacities, she provided excellent support to the commercial teams and GE customers, structuring financing solutions for the projects within the region for all business of GE Group. Mihaela joined GE Capital Industrial Financial Services in 2018 and in 2019 – GE Healthcare Financial Services and starting from June 2021 she has been leading CEE & CIS region in Financial Services.
She earned a master's degree in Banks and Insurance from Academy of Economical Studies Bucharest, and MBA degree in Financial Management from City University of Seattle.
Mihaela, a happy mother of two children, enjoys living in the countryside, long walks in the nature with her dog as well as fashion and art.