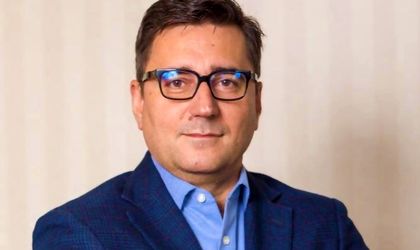 MET Romania Energy SA announces that Petre Stroe has decided to retire from the CEO role and will be appointed as non-executive Chairman of the Board of Directors, while Florin Frunza is appointed as the new CEO of the Romanian subsidiary of the Swiss-based energy company MET Group.
As of 2 September 2020, Florin Frunza is appointed as CEO of MET Romania and will take over the tasks from Petre Stroe to lead the Romanian operations of MET Group. Florin Frunza joins MET from OMV Petrom. He has been working for OMV Petrom since 2007 and was appointed to CEO of OMV Petrom Gas SRL in 2015. Since 2019 in parallel with his CEO duties he has been acting as Vice President Business Development Downstream Gas as well. He has extensive experience in natural gas, power and renewable energy services.
In his new capacity as non-executive Chairman of the Board of Directors, Petre Stroe will also act as an advisor supporting the company's business development objectives. He joined MET Romania in 2015 and he has played a key role in the dynamic growth of the company both organically and through acquisitions.
'I would like to thank Mr. Stroe for his past contributions and glad to welcome Mr. Frunza at MET, congratulate on his new appointment and wish him success in his new role. I am confident that Mr. Frunza is the right person to continue the success of MET Romania. We would like to further grow and strengthen our business performance on the Romanian market.' said MET Group CEO Benjamin Lakatos.
MET intends to continue its strategy in Romania to expand its end-user sales positions and increase the number of customers both in gas and power. Additionally, in line with MET Group's regional growth aspirations, asset investment opportunities are analysed to create synergies with the end-user sales positions and with other Group activities.