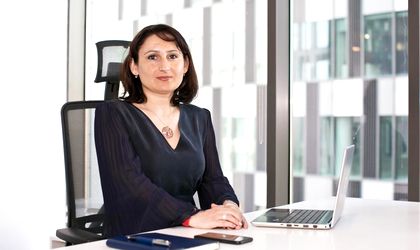 Medicover Romania announces the appointment of Dr. Florinela Cîrstina as General Manager of the company, starting with January 8, 2021. Dr. Florinela Cîrstina replaces Dr. Radu L. Gorduza in this position. Dr. Cîrstina previously held the position of operational director of Medicover Romania, a company in which she has been working for over five years.
Dr. Florinela Cîrstina joined Medicover Romania in 2016, as Medical Director with responsibilities for medical quality standards and regulations. A year later, she took over the management of the Medicover Hospital in Bucharest. Since 2020, she has been the Operational Director of Medicover Romania, managing outpatient and hospital activities. Dr. Florinela Cîrstina is a doctor by profession, specializing in vascular surgery, a graduate of the Victor Babeș University of Medicine and Pharmacy in Timișoara. Prior to joining Medicover, she implemented international medical policies and standards in developing countries or war zones, with the mission of responding to crisis situations.
"International experience and collaboration with several industries has allowed me to develop and implement over time policies and systems at the highest medical standards, providing patients and partner companies with the highest level of safety," said Dr. Florinela Cîrstina, the new general manager of Medicover Romania. "Last year, the Pelican Hospital in Oradea became a Covid-19 support hospital. We want to remain an important partner for the authorities in the measures to stop the pandemic, including in the vaccination process, providing human and material resources and the specific expertise of the Medicover network ", added Dr. Cîrstina.
—
"We are happy with the step taken by Dr. Florinela Cîrstina, a true specialist in the medical field and a person with enviable international management experience. Along with it, we will continue to provide our patients with the same high level of care and medical expertise, "said Jon Stubbington, Medicover COO.